A cost-effective way to access finance
Red

Borrower does require some form of security

Amber

Flexibility makes commercial loans suitable for growing businesses

Green

Finance development while keeping control of your business
Looking to fund a project or business acquisition but don't want to give up a share of your company? A commercial loan will help you do just that, and it can also finance your day-to-day running costs.
How to avoid funding your business from personal assets
Commercial loans will generally be used by a business to fund a particular project, development or acquisition. However, many businesses will also use this type of funding for their day-to-day costs, to avoid funding the business from their personal assets.
A commercial loan is a very cost-effective way for a business to access funds when other, more sophisticated, methods are not available, such as going to the bond market or selling equity in their business. With a commercial loan you don't give up a share of your business. However, you may have to pledge security over your assets to secure the lending.
Why commercial loan flexibility is good for a growing business
If a business has a good credit history and a record of repaying their previous borrowing, there is little reason why a business shouldn't access commercial credit for many reasons. The flexibility of this type of lending is suitable for an expanding business, offering the potential to increase when the business requires further access to funds.
For seasonal or other cyclical business types, a commercial loan can also be useful to cover day-to-day costs such as payroll and other operating expenses. In some cases, a lender will review the business's past history and suggest flexible commercial terms that can be used as and when the business needs the funds. This can really help with planning and budgeting small business finances.
Why lenders have their own preferred type of security
Most commercial loans do require the borrower to have some form of security. This could be a valuable asset, something the lender could claim in the event of the borrower failing to repay their debt.
However, lenders often have their own preferred type of security e.g. Merchant Cash Advance lenders will accept repayment of their commercial loan from the till receipts taken each time a purchase is made. This can be beneficial to the borrower as it means that repayments are aligned to their takings and not to a set amount being deducted from their account each month.
Some lenders will accept the repayment of the interest only on a commercial loan and expect the capital to be repaid at the end of the loan agreement. This might be a suitable arrangement where a property or some other large capital project is to be delivered in a known timescale and the borrower has the advantage of smaller monthly payments during the life of the loan.
Another popular form of commercial loan is a renewable or roll-over loan. This type of borrowing can also be very flexible and attractive. When a business needs to make sporadic, large payments for their inventory, this might be a good solution as it allows the lender and borrower to agree in advance that there may be situations where a loan is renewed rather than repaid. Large businesses find this type of borrowing useful.
How does a commercial loan compare other forms of borrowing?
There is little difference in obtaining a commercial loan from many other forms of borrowing. Lenders will expect to review bank account history for at least three months. They will also look at the history of borrowing and, of course, that a business has a good record in repaying these debts.
Once the lender has reviewed the documentation they need to make a lending decision, they will calculate how much interest to charge based on the level of risk they think there is in making the commercial loan.
There can be occasions where a lender will also require other forms of security before entering into a loan agreement. This might be in the form of added insurance to protect against default in the event of a disaster striking the business.
Useful links
Commercial loans: Funding the future growth of your business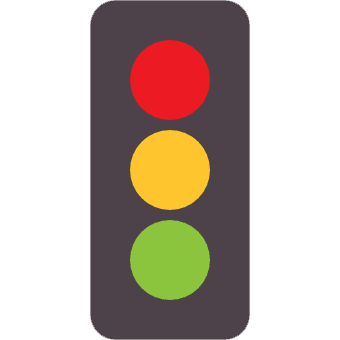 Find your business
funding