Don't miss a great business investment opportunity
Red

Ownership investments such as stock, gives investors a right to a portion of the value or profits of a business

Amber

If a business is funding itself, a business investment account can be useful

Green

Asset finance could help improve productivity and drive innovation in a more established business
Looking to invest in business opportunities? ABF can help you secure the right financing for your growing business and discover more about a business investment account.
Why would you require business investment?
Whatever the size of your business, it may be that it requires funding and investment at some point, whether it's to get the business off the ground, or to move to the next stage of its operations, expand or diversify.
Businesses can fund themselves, spending revenue on improvements or expansion. But if the business doesn't have the funds on hand, and doesn't want to take out a loan, the business owners can appeal to investors for a cash injection.
What are the different types of business investment?

Business investment is a broad term, encompassing a range of different approaches. We'll focus on the most common types, which are dictated by the requirements of each individual business.
For start-up businesses, investments will need to be made to build up stock, rent or buy a premises and pay employees. At this stage, cash flow may not yet be established, so small business loans, overdrafts and invoice finance (all of which are covered elsewhere on this site) may provide a helping hand to ensure the business doesn't use up all of its cash reserves.
Other forms of finance that start-up owners could turn to include insider finance (family, friends or business associates) or angel finance (individual affluent individuals who provide finance in exchange for convertible debt or ownership equity).
Trade credit, bank loans, a business overdraft and equity crowdfunding – in which investors acquire a stake in the business in return for their investment – are other options that are worth investigating.
For a more established business looking to grow – it may be that you need to balance production or service capacity to meet demand and continue to grow revenue – additional investment may be able to enable that growth.
Venture capital and flexible business loans (offering fixed or variable interest rates and repayment terms to meet business needs) can also be appropriate options to consider. Trade credit, bank loans and commercial mortgages may also come into the picture.
In addition, the Business Growth Fund, which funds businesses in a number of different cities, may also be able to provide funds, as well as tools and expertise to help meet business goals.
Once your business is more established, asset finance might become more relevant as you look to improve productivity and drive innovation.
Business expansion funding is a good option for a businesses with growing market share and a desire to expand into new markets and distribution channels. Another business investment option could be export invoice finance, which makes it easier to release cash from unpaid invoices in other currencies. Mezzanine funding may also be relevant at this stage.
A mature business may have different needs to address, such as declining sales or profits, or negative cash flow or a plateau in growth following a period of expansion. Additional investment options include a commercial paper (a short-term, unsecured debt issue) or an initial public offering (IPO) of company stock.
How do I access business investment?
If it's investment from funds held by the company, a business investment account can be useful. These are instant access savings accounts that enable interest to be earned until the funds are withdrawn. Cash can then simply be transferred to the main business account to be directed into the investment needed.
As mentioned, there is a large range of business investment options available to businesses. Some will be offered by banks, while others will come from specialist providers or markets.
How should I choose an investor?
In general, investors want business investment opportunities that provide a good return on their investment, either in the form of repayments with additional interest, or income, such as dividends or a profit share, or a stake in the business that has been invested in.
The choice of investor therefore depends on what works best for your business. Businesses at different stages of development will benefit from different types of investment, but individual business owners also need to work out whether they are prepared to give up stakes in their business or pay different levels of interest, as well as doing thorough research about the investor or lender they're considering.
What are the risks of business investment?
Ownership investments such as stock, means investors own a right to a portion of the value or profits of a business. Giving this up to a third party – such as an angel investor – is always a risk, as it also means giving up a degree of control. Do your due diligence when selecting the right investor to minimise the risk.
The other major risk with business investment is that it isn't guaranteed to pay off. Money borrowed or received from investors may not result in the growth or profit that the business is aiming for. The funds would transform into deadweight, nothing more than debt requiring servicing. However, the assessment process that lenders conduct should reduce the likelihood of this taking place.
Investors who end up with a stake in the business that is worth less than they paid for it can either hang on and wait for things to improve or sell their stake to other investors or back to the business. The financial risk is therefore minimal for the business, although investors in such circumstances may become more vocal about what the future direction of the company should be.
How much does business investment cost?
Again, this depends on the type of finance you use. There will be fees and interest payable on many financing options, while ownership investment will cost you the value of a stake in the business. The costs depend on what form of business investment you decide to make use of.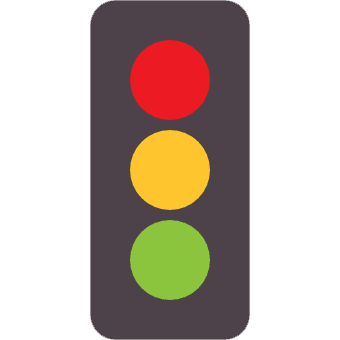 Find your business
funding
Other Types of Funding Links