Agricultural finance: Beat the cash flow challenges facing your farm
Red

Tenant farmers face a challenge securing finance because the farmland can't be used as security

Amber

Agricultural mortgages are the most common loans to enable the purchase of farmland

Green

The farm machinery itself can be used in an asset finance purchase of a tractor
Follow our guide to financing the running of your farm and how you can use the many forms of agriculture finance to ease the seasonal cash flow challenges.
Why would you use agriculture finance?
Agricultural finance comes in many forms. Whether it's farm start-up loans, getting a loan to buy cattle or farm machinery finance, farmers need access to the funds financing offers.
Financing can also be sought to allow the expansion or diversification of the farm.  Your farm may need to purchase agricultural land or extend your property / farm buildings.  For this you'll want to explore the different commercial property finance options we provide.  You could use this option to fund any of the following:
Silos or grain sheds
Feed stores
Beef cattle shelters
Chicken sheds
Barns and crop storage sheds
Cash flow on a farm can be very seasonal. Large expenditures, whether for machinery, maintenance and improvements or supplies such as seed, feed or livestock, must be made at the beginning of a farming season with income usually generated at the end.   There's also no denying that the farming profession comes with its fair share of monthly bills.  You may need to make use of agricultural finance to cover a VAT bill or perhaps to re-finance an existing debt.  If this relates to you or your farm, feel free to have a look at our working capital finance options today.
How does agriculture finance work?
Farm loans 
Farm loans and financing offer some flexibility in repayment. Some loans repay the principal (the borrowed amount) and interest with every payment. When the final payment is made, nothing is left outstanding.
Interest-only loans require that only the interest is paid during the term. At the end of the term, the principal must be repaid. This allows smaller monthly repayments.
Loans for machinery purchases can use asset financing, where the machinery itself can be used as security. The Annual Investment Allowance provides tax relief in the year of purchase for many types of asset. Asset finance can allow a farmer to move planned purchases forward to take advantage of this relief.
Agricultural mortgages 
Agricultural mortgages are the most common loans to enable the purchase of farmland, with the farmland itself securing the loan. Established farms can also use mortgages to obtain needed funds.
Agricultural overdrafts
Agricultural overdrafts, usually unsecured, give a farmer access to a pre-approved store of funds (typically from £1,000 to £25,000) that can be accessed when needed and used as desired. Overdrafts typically do not cost anything if there is no balance owing. Agricultural lines of credit operate much like normal overdrafts, though they are usually for larger amounts and require security.
What are the costs of agriculture finance?
Farm business loans vary in costs and structure. One common element is interest, which will be charged on the borrowed funds. The interest rate is quoted per annum and usually calculated daily. Payments, depending on the terms of the finance, may be due weekly, monthly, or half-yearly.
Depending on the type of finance, you may be offered variable or fixed rates. Variable rates can mean lower interest rates but are less predictable than fixed rates.
Agriculture business loans may have set-up fees or early repayment charges. Check with the lender for all costs involved with borrowing.
How long does it take to secure agriculture finance?
Agricultural finance can be arranged in a few weeks or may require several months. As with any form of business financing, applicants for agriculture finance should have all their accounts in order and ready for inspection. Business plans, the last three to five years of certified accounts, bank statements and details of assets and liabilities may be needed.
Unsecured financing will be faster to obtain than secured borrowing, which requires valuation of the security before terms can be agreed.
Loans to start a farm can be some of the longest to agree. With no record, a new farmer needs a good business plan, cost and revenue projections and a good credit history, both personally and in any previous business ventures. Established farmers looking to mortgage existing property or purchase new land should have an answer more quickly but should still expect it to take several weeks.
What type of security do I need for agricultural finance?
Overdrafts or small loans (below £25,000) may be available without security. Anything larger will usually require security. Lenders will normally lend no more than 70 to 80 per cent of the value of the security.
The most common security for agricultural finance is the farmland itself. Vehicles, machinery and other property (another business or a personal residence) may also be used as security. This security may be seized if payments are not kept current.
For those farming tenancies, the farmland cannot be used as security, presenting a challenge to obtaining financing. If business or personal assets are not sufficient security for a lender but the business would otherwise qualify, the Enterprise Finance Guarantee (EFG) scheme may be able to help.
The EFG provides government backing for up to 75 per cent of the value of a loan. The business must still qualify with a lender as normal and is responsible for repaying the full value of the loan, including interest and fees. Furthermore, an additional premium of two per cent of the outstanding principal to be repaid quarterly is charged to participants in the scheme.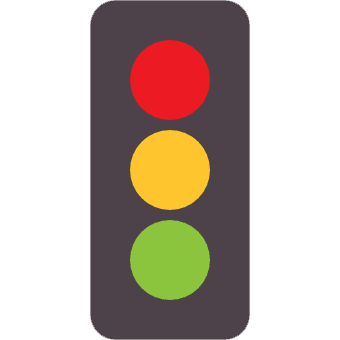 Find your business
funding