Equipment leasing guide for your business
Red

The final cost of the equipment may be higher than if it had been purchased outright

Amber

Benefits include the ability to make lower monthly payments than with a loan

Green

Equipment leasing is ideal for start-ups that can have difficulty in acquiring equipment as they have little or no credit history
Here's your chance to review the equipment leasing options available for your business. Looking for a lease contract or machine lease company? All the information you need is here.
Why would you use equipment leasing?
If your business is not in a position to purchase equipment it needs to operate outright – either due to insufficient cash flow, a need to conserve working capital, or because it's a start up – equipment leasing is an attractive option.
Common types of equipment leasing include printer leasing, business equipment leasing, technology leasing and machinery leasing. Other equipment that can be leased includes catering equipment, mining equipment, plant machinery or a gaming machine in the corner of a pub.
Benefits include the ability to make lower monthly payments than with a loan, a fixed interest rate, certain tax advantages, conserving working capital and avoiding down payments, as well as gaining access to the most up-to-date equipment.
One drawback is that leasing commits the business to retaining the equipment for a certain period, which can be a problem if circumstances change.
How does equipment leasing work?
There are a range of equipment leasing options. An operating lease allows a business to use assets but doesn't offer any ownership rights to the equipment. Ownership usually rests with the financial institution or leasing company.
However, an operating lease agreement is an off-balance sheet financing of assets, where a leased asset and associated liabilities of future rent payments are not included on the balance sheet of a company.
Another type of equipment lease contract is lease purchase agreement, in which the business leasing the equipment commits to purchasing the equipment at the end of the leasing term.
Similar to the lease purchase agreement is the lease option, in which the business has the option to buy the equipment during or at the end of the lease period.
There are also closed-end and open-end leasing agreements. The former means there is no money owed at the end of the lease period. The equipment can be returned with no further cost.
With an open-end lease, small monthly payments are followed by a large payment at the end of the term of the lease known as a 'balloon payment'. While this allows your business to conserve cash flow, the final payment can be more than the equipment is worth. If an open-end lease is the only option, it's prudent to ensure that you're not liable for additional charges, such as wear and tear.
Equipment leasing is ideal for start-ups that can have difficulty in acquiring equipment as they have little or no credit history. In this case, some equipment leasing companies will consider personal credit history during the approval process.
Equipment leasing providers include banks, equipment dealers and distributors, independent leasing companies, captive leasing companies (subsidiaries of equipment manufacturers) and brokers. There are benefits to all of these options.
Equipment dealers and distributors can help arrange financing via independent leasing companies. Brokers act as an intermediary between lessors and lessees for a small fee.
Generally, the lessee needs to provide a recent set of business accounts and standard identification documents.
What are the costs of equipment leasing?
The final cost of the equipment may be higher than if it had been purchased outright. If it's a lease option, there will likely to be a premium to have the option to buy the equipment. This premium is not refundable if your businesses doesn't exercise that option.
As with any finance, it's important to study a lease agreement before committing to it. For example, you should compare the costs of leasing to the current interest rate, to see if the terms are favourable. You should also compare the costs to purchasing the equipment outright, as it may turn out that it's better to take the immediate financial hit.
How long does it take to arrange equipment leasing?
Depending on the type of leasing and amount of capital involved, commercial equipment leasing companies can usually respond to an application in as little as 24 hours. Of course, this assumes your credit application contains all required information.
What type of security do I need for equipment leasing?
Little security is needed as the lease agreement is secured by the equipment being leased.
Businesses that already own assets but are struggling financially can also borrow against those items using asset refinancing while continuing to use them.
Useful links:
Leasing: Higher purchase and finance - what is the difference?
A leasing option fit for equipping your gym
Commercial loans: Funding the future growth of your business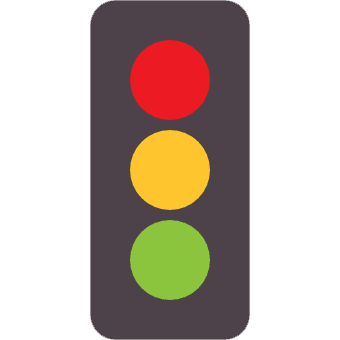 Find your business
funding