Unsecured Business Loans & Finance Guide
Red

Unsecured loans are only offered to SMEs that are considered creditworthy

Amber

Interest rates on repayments are often high compared to secured loans

Green

Unsecured loans are quick to arrange as the lender does not need to value your of loan security
An unsecured loans is ideal for the business owner looking raise capital without providing security. But what is the difference between a secured or unsecured loan?
What is an unsecured loan?
When you are starting a new business, or don't have many assets in the business, borrowing money to grow the business can be challenging. In these circumstances a business loan that is unsecured may be a good option for your business.
Both secured loans and unsecured loans are used by businesses to aid growth, but where a secured loan requires backing with some collateral that you might have, an unsecured loan doesn't require this.
Like everything in business there are pros and cons to each of these decisions.
Why would you use unsecured loans?
If your small business needs capital quickly, there are many unsecured loan options you can consider. Unsecured bank loans are a traditional route but increasingly SMEs are turning to alternative finance providers for small unsecured loans.
Unsecured loans are a good option if you need to raise a sum of money but don't want to offer security in return for the capital. In other words, these kinds of loans let SMEs borrow money without having to offer collateral (such as property or equipment) or have a guarantor (such as a family member or business partner) to secure the funding. You simply borrow a sum of money with an agreed payment schedule against an agreed interest rate.
By comparison, secured loans require security or a guarantor for the capital but are offered for higher amounts over a longer repayment period and with lower interest rates.
This is the main difference to consider regarding secured versus unsecured loans. The former is best for large sums repaid over a long period, the latter are better for smaller sums repaid more quickly.
How do unsecured loans work?
Unsecured loans are only offered to SMEs that are considered creditworthy. In other words, the lender strongly believes that the capital and the interest repayments will be paid back in full. Naturally this means your business must have a good credit rating and be aware that most lenders will run a credit check before agreeing to the loan.
Unsecured loans are typically offered on sums up to £25,000. Any higher than that you and you should consider a secured loan.
With unsecured loans, the lender will offer a fixed payment plan for your business to repay the capital and the interest. This means you know exactly how much you need to pay back and when. You can usually negotiate the length of the repayment plan with the lender. This is normally a shorter period but can be up to ten years.
You might also be able to arrange options like a payment holiday. These let you take a break from repayments for an agreed period, although they may affect your credit rating.
What are the costs of unsecured loans?
The main downside of loans with no security is that the interest rates on repayments are often high compared to secured loans. This reflects the level of risk the lender is undertaking by loaning the money without any security.
The best unsecured loan rates are often for repayments over three to five years; interest rates for shorter terms can be higher.
How long does it take to secure an unsecured loan?
Unsecured loans are normally quick to arrange as the lender does not need to conduct any valuation of loan security. Many deals can be agreed and arranged online and, assuming your credit history is acceptable to the lender, the loan can be approved within days or even hours.
What type of security do I need for unsecured loans?
By their nature, unsecured loans do not require the borrower to offer any kind of collateral as security for the loan.
That said, in the event your business struggles to make repayments, you could incur penalty charges.
In addition, the unsecured loan company could take legal action against you. This could result in the court ordering your business to repay the debts and potentially issuing a county court judgement (CCJ) that will affect your credit rating. Be sure to ask about possible penalties. Lenders need to make it clear what their course of action would be if borrowers can't repay loans.
Does an unsecured loan mean that there is less credit checking?
No. While unsecured lenders can often be flexible about their approach to lending, the basic principles of creditworthiness apply. In the end, the lender wants to ensure that they will get their money back!
The real difference is that with an unsecured loan the lender won't require the backing of the loan with an asset. As mentioned before, this can be useful where the business is very young, start up, or maybe is in an industry where there isn't a lot of 'kit', e.g. services, finance, and many other sectors nowadays.
How much can I borrow with unsecured lending?
Typically, lenders will make that judgement based on the turnover of your business, credit score and whether it is profitable. Loans can start from as little as £500 and can go as high as £1 million.
Will the borrowing always be structured as a term loan?
Not necessarily. Some lenders can offer unsecured lending in the form of revolving credit. These operate in a similar way to an overdraft.
Is an unsecured loan totally unsecured?
While lenders won't take security over any assets of the business, it is important to be aware of the fact that some will insist on a personal guarantee. While this might not put you off, this does transfer the risk from the business to you personally and is worth considering carefully.
Will an unsecured loan cost me more?
It is likely that your unsecured loan will have a higher interest rate than the equivalent secured loan. This is to be expected as the lender is taking a bit more of a risk. Overall that means that you will pay back a greater amount over the life of the loan and your monthly payments will be a bit higher also.
Is it easier or harder to get an unsecured loan?
In some cases, it will be harder to get as the lender will need to be certain that they are making a good decision. This means that credit blips and a patchy trading history will likely put them off.
Useful links
Unsecured Business Finance: What it is and how can you get it?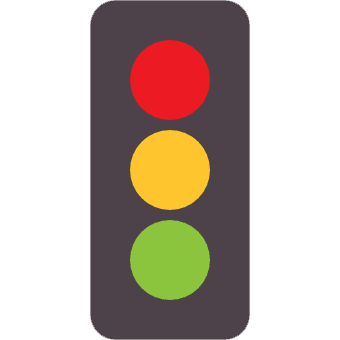 Find your business
funding