Credit: Good or bad! How you can use credit to boost your business
What to look out for
Red

Providing security can allow a business to obtain credit

Amber

You may not need to wait long for a bad credit business loan if you are prepared

Green

Credit allows you to buy property, business stock or hire staff when cash flow is low
Explore the different types of credit to fund your business whether you are a start-up, have bad credit or need a loan for an established business.
Why would you use credit?
Credit allows you immediate access to more money than you currently have. This money can be used to buy things like property, stock for a business, to hire staff or even to pay bills when cash flow is low.
Businesses will have difficulty getting bank loans with a bad credit rating or launching a start-up business with bad credit. With bad credit a business account can also be difficult to get. This can limit a business's flexibility.
How does credit work?
Some of the most common credit products are bank loans, mortgages and credit cards. In all cases, you are given funds to use in exchange for a promise to pay back the funds (the principal), plus interest. There may be additional fees as well.
Credit may be unsecured or secured. For secured credit, something of value, such as property, bonds, vehicles or a personal guarantee from a director, is offered as security against the value of the credit.
An unsecured loan does not require security. However, with higher risk to the lender, unsecured loans are usually offered on lower principals for shorter terms with higher interest rates.
Before approving credit, most lenders will consult one of the three credit reference agencies (CRA) in the UK: Equifax, Experian and TransUnion (formerly Callcredit). A poor payment history showing late payments, County Court Judgements (CCJs) or defaults may result in credit being declined.
However, there are options for those with bad credit. Some lenders offer no credit check business loans. Expect to pay higher interest rates and, possibly, other fees for such loans. You will usually need to be reporting a minimum turnover and be established for a certain number of years to qualify.
Quick business loans with no credit checks are usually offered for relatively short terms, typically ranging from a few months up to five years.
What are the costs of credit?
The costs of credit are the interest you must pay, in addition to the principal you repay and any additional fees. The interest rate is quoted as a representative APR (annual percentage rate). This includes both the interest rate per annum and any fees you must pay.
The interest rate for a bad credit business loan in the UK will be substantially higher than for a business with good credit. Representative APR (interest and fees) may exceed 50 per cent for business loans for poor credit risks.
How long does it take to secure credit?
Business loans can be approved in just a few hours if everything is in order. Even when applying for business loans for poor credit, you may not need to wait long if you are prepared. Be ready to provide your profit and loss statements, financial statements, documents showing your turnover, your business plan, and a list of any assets you are prepared to offer as security, whether owned personally or by the business.
Bank loans for bad credit cases can be difficult to obtain, as many high street banks are reluctant to give credit to high-risk borrowers. You may still approach a bank, especially if your credit problems are several years in the past and your finances are now in good order. However, make sure they will not perform a hard credit check on you until you decide to go forward with your application. A hard credit check (a lender accessing your full credit history rather than just your credit score) will have a negative effect on your credit rating.
Credit cards can be difficult to obtain for businesses that have bad credit. However, there are firms that provide those with bad credit with business accounts. Such accounts will often have secured credit cards or debit cards attached to the accounts.
What type of security do I need for credit?
Providing security can allow a business to obtain credit. This can be an opportunity to rebuild a credit history. Start-up loans for bad credit risks may require security due to there being no established trading history.
The good news is that security can be anything of value. For example, if you own your business premises, even with bad credit, commercial mortgages secured against the property are a credit option. Shares, bonds, your home, machinery or vehicles can all be used as security.
Less obviously, asset finance allows you to purchase hard assets, such as vehicles or machinery and use the asset itself as security. If you have strong cash flow, you can also use your invoices as security.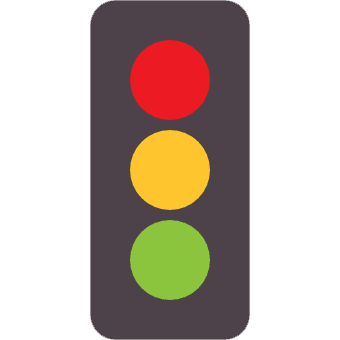 Find your business
funding