Government loans: Help for Small Businesses
Red

Government loans require information and checks before approval – all of which take time

Amber

Government loans are designed for new businesses, either in the planning stage or first year of trading

Green

Start-up loans can be used to finance building or redevelopment projects
Is a lack of security stopping you securing finance for your start-up? Learn more about how government loans and guarantee schemes can help you secure funding for your new business.
Why would you use a government loan to fund a small business?
There are many reasons to consider a government loan:
You need funding to start a business
You are starting a property development project
You want to grow your existing business
You are expanding your operations
You are diversifying into new products or services
The other main reason for exploring government-approved loans is if you've been unable to access finance from other sources due to a lack of security.
How do government loans work?
The Start Up Loans initiative provides government-backed personal loans for UK entrepreneurs to start a business. These government-funded loans are designed for new businesses, either in the planning stage or in the first 12 months of trading.
Government-funded start-up loans range from £500 to £25,000, with an average of £7,200. The government-backed loans are unsecured personal loans with a fixed interest rate and a typical repayment term of between one and five years.
Start-up loans can also be used to finance building or redevelopment projects. In England, small builders and community land trusts can access finance via the Home Building Fund. Loans of between £250,000 to £250 million are available with smaller sums for innovative housing projects. Similar schemes are available in other parts of the UK. Government redevelopment loans may be available for projects in designated redevelopment areas with loan terms of typically five years.
These shouldn't be confused with government-guaranteed loans, in which the government provides guarantees to UK lenders. If you're looking to grow your business, an Enterprise Finance Guarantee (EFG) government loan could be a good option.
The EFG scheme encourages lending to viable UK businesses that lack sufficient security but otherwise qualify for a loan. The scheme covers new term loans for working capital or investment purposes, asset finance, debt consolidation and refinancing.
This government loan guarantee scheme provides accredited lenders with a government-backed guarantee for 75 per cent of the loan value. Loans of £1,000 to £1.2 million are available, with a minimum term of three months and a maximum of ten years for loans under £600,000, and five years for larger loans.
What are the costs of a government loan?
For start-up loans there are no application or early repayment fees. They also have a fixed annual interest rate of six per cent, making it easier to plan repayments. Home Building Fund loans must be repaid with interest set at a pre-agreed variable rate.
For EFG loans, there will be the loan sum, interest payments and any fees to the lender. There is also a guarantee fee equivalent to two per cent per annum on the outstanding balance, collected quarterly throughout the loan term.
The cost of loans secured via the British Business Bank or the various regional schemes will vary. Check programme details to determine the full cost.
How long does it take to secure a government loan?
For a start-up loan, a personal credit check is carried out, along with a series of other checks to validate personal information and bank account details. The overall loan assessment will take into account the strength and viability of the business, demonstrated through a business plan and cash flow forecast.
If you are well prepared, with a draft business plan or cash flow forecast available, the application can take as little as two to three weeks. Those requiring more support to complete the application may wait several months.
For EFG loans, applicants will need to provide the information normally required by business lenders, including a business plan, the purpose of the loan, historic trading figures, management accounts and financial projections. As a result, it can be several months for the application process to be completed.
Applications for other government-backed loans can vary in how long they take but will all require sufficient information and checks before they are approved – all of which take time.
What type of security do I need for a government loan?
Often, not much security is needed, as many government-backed loans are offered to help businesses that don't have access to the security more traditional loan providers require. Start-up loans are unsecured, while the EFG schemes sees the government provide the security to the lender.
Other loans will vary, but the British Business Bank is a good place to find out more. The bank aims to increase the supply of finance available to smaller businesses where markets don't work well.
There are services for businesses in the "start-up", "scale-up" and "stay ahead" stages, to help with the sourcing of the right kind of finance.
Are Government loans the same as grants?
A Government loan, as loans in general, will need to be repaid with interest, whereas a grant does not.
Start-ups and small businesses with little or no assets to borrow against, often find that open market borrowing is out of their reach and Government loans can bridge this gap with a focus on the longer-term benefits.
These can often be in the form of low-cost Government loans with the potential for discounted rates.
The Government offers financial help to small businesses through more than 200 grants for a clear purpose and where there is a potential for a benefit to the local economy.
This assistance can target saving money on premises, machinery and IT equipment for example, but will require time and effort to successfully apply.
Most small business grants are available for start-ups or new businesses with a goal to create jobs and stimulate the economy.
The Government grant does not need to be paid back, there is no interest payable and you retain all the equity in your business.
IMPORTANT UPDATE: While the Government has responded to the Coronavirus pandemic with a variety of guaranteed loan schemes and grants it is vitally important that as a business owner you recognise the following:
Although the Coronavirus Business Interruption Loan Scheme (CBILS) is generous and wide ranging, there will be many businesses who will be unable to access this scheme due to the financial profile of their business PRIOR to the coronavirus pandemic.
To access the scheme will require businesses to prove that pre-virus they had been profitable, and trading soundly for 2 years.
The scheme is meant to protect businesses who have been specifically impacted by the virus, and can be expected to return to profitability once the emergency has been lifted.
The ABF platform hosts funders delivering the CBILS support, however for businesses who do not meet the relatively tight requirements of CBILS and who still require funding, ABF has a large variety of funders who continue to provide funding.
We suggest the following two steps:
Register on the platform today and select 'Quick Submit'
We will review your enquiry and assess funders best suited to your business situation, including funders delivering the CBILS support where appropriate

Just because you may not be eligible for the CBILS support, does not mean that funds are not available to see your business through this challenging situation.
At Alternative Business Funding supporting UK Businesses is fundamental to what we do, and we continue to work closely with our funders and new initiatives to provide you with the most suitable options available.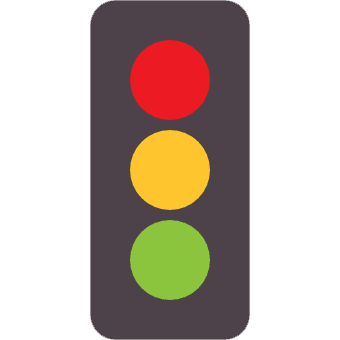 Find your business
funding