Purchasing a Buy-to-Let Property at Auction with a Mortgage
Red

Short timescales put more pressure on the buyer, solicitor and mortgage provider

Amber

There is minimal risk of a sale falling through – unlike in traditional house-buying

Green

Purchasing a buy-to-let property at auction avoids the frustrating buying and selling chain
Looking to build a property portfolio? Taking the auction route can reduce the risk of a sale falling through and avoid your development plans getting stuck in a chain.
Why is buying a house at an auction a good idea?
Auctions are good places to buy a property at a bargain price and are often where unusual properties that estate agents wouldn't deal with can be found. If you can spot the potential of an unloved or unusual building, an auction could be the way to go.
It has become more common for people looking to acquire buy-to-let property to use auctions. They avoid the traditional house-buying chain allowing landlords to buy properties cheaply, refurbish them and rent them out more quickly.

Auctions are more transparent than other methods of buying property. The sale is agreed as soon as the auctioneer drops the hammer. There's minimal risk of a sale falling through – unlike in traditional house-buying where sellers can accept an offer, only to reject it at a later date.
In addition, bidders know what they're bidding against, rather than taking a shot in the dark, as with sealed bids.
Why would I need a mortgage to buy a house at auction?
Many people ask: "Can I buy a house at auction with a mortgage?"
Absolutely. Like any property purchase, if you don't have funds to cover the purchase price, a mortgage is needed to bridge the gap.
This is usually the case for individuals looking to buy a home or buy-to-let house property, unless they have come into a large amount of money or have another property to sell.
Buying a house at auction with a mortgage explained
When buying at auction with a mortgage, the requirements are slightly different. Commercial Mortgages are harder to come by, with fewer lenders, than with traditional house purchases.
The short timescales involved in purchasing property at auctions put more pressure on the buyer, solicitor and mortgage provider. Once the hammer falls you'll need to pay a 10 per cent deposit and find the remaining 90 per cent within 28 days. If not, you will lose the deposit and the house.
When considering how to buy a house at auction with a mortgage it's therefore extremely helpful to have a mortgage in principle arranged before the auction, so the funds can be released as soon as possible should you win the auction.
There are specialist lenders that provide mortgages for auction purchases and progress applications at the speed needed. It's also advisable to use a solicitor that specialises in rapid property transactions.
If you can't arrange funds quickly enough, you could also be liable for covering the costs of re-selling the property as well as for any shortfall between the price you agreed and the final sale price on the re-sale. Interest may also be charged for the period before the property is sold.
Online auctions often have more flexible timescales. Buyers pay a non-refundable reservation fee and have longer to complete the transaction, including arranging additional finance such as a mortgage.
When might a mortgage be difficult to secure?
Some finance providers will offer a mortgage for buy-to -let landlords for tenanted properties but you may need to use the services of a mortgage advisor or broker to help you find a suitable lender and mortgage.
Even more difficult are properties in a poor state of repair and construction or those that are un-mortgageable for some reason.
The level of damage will determine whether a mortgage can be taken out on the property. If the house does not have a functioning kitchen or bathroom, for example, most lenders won't consider them.
In these cases, you should seek the advice of a mortgage adviser to find out if the property presents an acceptable level of risk for lenders. In some cases, lenders may withhold a portion of the mortgage funds until certain issues are rectified. For a building that needs full renovation, conversion or rebuilding, a self-build mortgage may be more suitable.
Properties could be un-mortgageable for other reasons, such as a very short lease, unusual construction, subsidence or the presence of Japanese knotweed in the garden. In these cases, you will need to be a cash buyer or find some other way to finance the purchase.
What are the risks of buying a house at auction?
There is the risk that you will be outbid for a property if someone else is able to go above your budget. This could mean losing money already invested during your research phase.
Another point to note is that the guide price shouldn't be relied on, as it is often pitched at a level to get bids started, with the final sale price is likely to be higher. You should therefore seek the opinion of local estate agents and investigate recent sale prices in the area.
How much does buying a house at an auction cost?
As with most property purchases, there will be the conveyancing fees and stamp duty on property over a certain value (currently over £125,000), in addition to the deposit and mortgage costs (including interest). There will be an administration fee payable to the auction house – usually between £200 and £300.
It's worth noting that buy-to-let mortgages tend to have higher fees and interest rates than residential mortgages due to the higher risk they represent. 
Useful links:
Selling a business property at auction
Buying at auction: Your questions answered
Getting on the business property ladder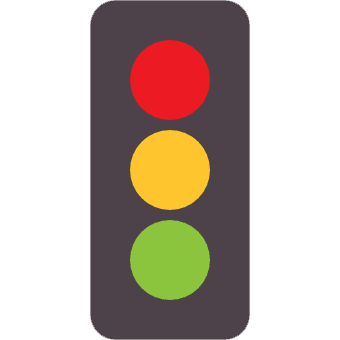 Find your business
funding