Peer-to-Peer (P2P) Lending - Finance for Your UK Business
Red

Businesses with lower credit scores have turned to this model of crowd lending

Amber

Lending-based crowdfunding websites have slick, easy-to-use interfaces

Green

Interest rates are normally lower than or comparable with traditional loans
Discover everything you need to know about peer-to-peer lending to small businesses using both secured lending and unsecured lending.
What is peer-to-peer lending?
Every peer-to-peer (P2P) website wants to match those who want to borrow money with people who want to lend, just like our platform. The big difference between peer-to-peer and traditional lending/borrowing is that there's no bank or financial institution involved. It's a direct relationship between parties – no trip to the bank needed.
How peer-to-peer lending puts borrowers in touch with lenders
Because increasingly banks are becoming resistant to offering loans to individuals and small businesses. Alternative business funding routes like peer-to-peer lending put borrowers directly in touch with lenders. As they only exist on the web, they don't have the same infrastructure costs as banks, like branches and lots of customer-facing staff, meaning they can offer faster decisions and attractive rates to lenders.
What are the advantages of P2P lending?
Peer-to-peer lending, often shortened to P2P, is a kind of direct lending model made possible by the internet.
If you're looking for funding to grow your business, then P2P lending tends to be quicker and easier than borrowing from a bank. For one it reduces the red tape. If your loan application is approved, you'll most likely be able to access your finance within weeks. Bank loans may take months. Another advantage is that most lenders let you pay back the loan earlier than expected with no penalty fees.
By using web technology and without bricks-and-mortar operations, there are fewer overheads. This means the benefits can be passed on to both borrowers and lenders in the shape of more competitive interest rates.
P2P lending is very different from traditional routes for borrowing and has become an attractive proposition for small businesses, as well as for personal loans.
Businesses with lower credit scores have turned to this model of crowd lending, perhaps because traditional institutions were not appropriate for their finance needs, or maybe because they have already been refused a loan.
How does peer-to-peer lending work?
The process of borrowing and lending is straightforward and transparent. All transactions take place through the P2P website, which acts as a kind of matchmaker for borrowers and lenders.
Prospective borrowers need to complete an application form that will be assessed by the P2P website's loans team. They will be looking for evidence that the business is reputable and legitimate. If you want to borrow money you will need to supply some of your business's financial and trading details.
The loans team will assign a risk score and credit rating to your application and set the interest rate options.
Once the application has been approved it will appear as a listing on the website and can be browsed and investigated by prospective lenders. Lenders can bid whatever sum they are willing to loan and once the listing has ended all loans are consolidated and transferred to the borrower's account.
In the UK all reputable P2P websites are regulated by the Financial Conduct Authority (FCA). This provides added assurance for both borrowers and lenders. To see if a website is regulated by the FCA, check whether it appears on the FCA's online Financial Services Register. Websites should also be a member of the P2P Finance Association, which sets rules of conduct for members to promote consumer protection.
What are the costs of peer-to-peer lending?
The P2P platform will typically charge a fee to borrowers (and lenders) for using the service. They may also take a percentage of loan repayments.
Interest rates are normally lower than or comparable with traditional loans. However, if you have a bad credit score interest rates can be significantly higher. This represents the higher level of risk that lenders undertake.
Interest rates will vary from case to case (and from website to website). However, if your credit score is healthy, you may be able to borrow at rates as low as three per cent. Alternatively, if your business has a less-than-stellar credit score you might be looking at interest rates as high as 30 per cent – if your application is agreed at all.
In addition, interest rates are often variable so may change from month to month. Always be sure to understand the finer details of any loan agreement.
Missing a payment or defaulting on a loan will probably affect your credit score and may lead to legal proceedings.
The interest you pay on loans will depend on your risk profile. Investors who are willing to lend you money will state how much money they are willing to commit and the interest rate. Once the interest rate from lenders is averaged out this rate is fixed across the duration of your loan – so you have peace of mind and a clear view on repayments. Finally, just be aware there could be a fee associated with arranging the loan.
How do I get started with P2P?
Hold your horses. This isn't a free for all. The people lending don't give their money to just anyone. If you're a small business wanting to borrow money from a P2P lender, you'll have to submit financial records (such as accounts filed at Companies House, a business plan and bank statements) as well as details of any existing debt. Most funders will require you to submit an application form that will be assessed by its lending team and assigned a risk category. You should also explain what you plan to do with the money. These checks help P2P lenders manage the risk of lending to small businesses and are no more onerous than a bank application.
What if I'm a start-up - will I still be able to secure a loan?
If you're a start-up, and possibly a non-limited company, you may be able to take a loan based on the business owners' own credit records, although the likelihood is you will also need to show at least two years of trading records.
How long does it take to secure peer-to-peer lending?
P2P loans are much quicker to process than going through traditional channels which are subject to the due diligence process and checks on trading and credit information.
Lending-based crowdfunding websites have slick, easy-to-use interfaces that are less intimidating than face-to-face appointments with bank managers.
That said, lenders need to be comfortable with the level of risk and return. As a result, loans may take days or even weeks before they are finalised.
What are the risks of peer-to-peer lending?
You will need to put down a personal guarantee against the funds you want to borrow. A personal guarantee can mean that your assets, including personal assets, can be put at risk if you don't keep up repayments on your finance. Also, while you will probably be able to get an answer on a loan more quickly, you may pay slightly higher interest rates than a bank might charge.
However, P2P lending has grown very quickly and is now afforded much of the same protections as more traditional forms of lending. In practical terms this means a code of conduct that lenders abide by – honesty and transparency. All legitimate P2P lenders are regulated by the Financial Conduct Authority, meaning better rights for all involved and no worrying grey areas. It's now a mature part of the finance industry and borrowers and lenders alike can do business, safe in the knowledge that should something go wrong there is a formal route to investigate and reimburse. All lenders have to be open about risks and have a back-up plan in place in case something goes wrong.
What type of security do I need for peer-to-peer lending?
Typically, most P2P finance applications are unsecured, but some loans can be secured. Secured lending is not common but, where offered, it is normally associated with property transactions.
If you'd like to understand your options on securing funding for your business, why not fill in our quick registration form and have lenders get in touch with you in minutes.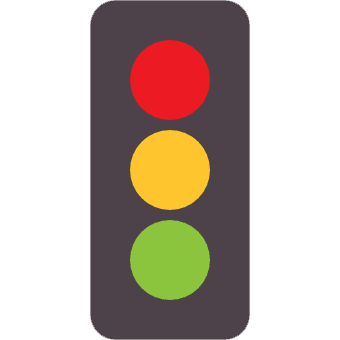 Find your business
funding