Franchising Your Business: All You Need to Know
Red

One of the major risks is that franchisees may not represent the brand exactly as you would like

Amber

Franchising your small business makes most sense if the business model can be easily replicated

Green

Franchising allows you to rapidly expand your business without taking on the full responsibility of managing another operation or premises
Discover the opportunities your business has to franchise, what is involved and the pros and cons of giving someone the right to do business under your brand.
Why is franchising a good business option?
Franchising is an operating model where a business owner (franchisor) provides a licence to another business or entrepreneur (franchisee) that gives them the right to do business under the same brand. This generally also includes the franchisor providing the franchisee with support in terms of how the business is run.
The advantages of franchising your business become apparent if you want to rapidly expand your business without taking on the full responsibility of managing another operation or premises. With franchising, another business has the opportunity to run it for you.
Franchising your small business makes most sense if the business model can be easily replicated. Some of the biggest brands in the world – many of which operate in the fast food sector – have achieved huge levels of growth and success through franchising.
Becoming a franchisee makes sense if you are either unable to start a business from scratch or purchase a going concern due to financial constraints, or uncomfortable with the level of risk that comes with running a standalone business. Providing that you abide by the terms and conditions on how the franchising business operates (business model, systems and branding, etc), franchisees can run the franchise as their own business.
How do I franchise my business?
Firstly, you need to think about how your business works, so you can provide franchisees with the details and guidelines about how to get their business started and then make a success of it.
Details to think of include marketing, signage, business cards, staff training and the systems and processes used. These should then be provided to franchisees as an operations manual, which should also include policies, best practices and an approval process for major decisions.
You will need help franchising your business, including expert legal advice for the formal arrangements, which includes the creation of an agreement to legally define the working relationship with franchisees. Pricing and use and protection of intellectual property should be considered.
Then comes the tricky process of selecting the best franchisees for your businesses. It's important to ensure potential franchisees have the right background to run a business, and that they are a good fit to represent your brand, before inviting them into the interviewing process.
Market research is also crucial as you need choose the right locations to grow your business. As your brand will be most recognised close to your first location, it makes sense to base your first franchise close by.
Related to this, you will need to work out how you'll support franchisees, with face-to-face contact and phone and email contact likely to be frequent, at least initially. When there are several franchisees, it will also be important for them to be able to communicate with one another.
Is it possible to adopt franchising in international business?
If you've successfully franchised your business in your home market, you may think that expanding internationally could be a good option. This could be part of an overall growth plan, or to reduce dependence on domestic demand.
The advantages of franchising in international business include it being a simpler way of expanding into new markets. This is because franchisees in the new market are the ones who deal with the legal and tax requirements of running the business, reducing overheads.
In some cases, franchising businesses may partner with businesses that pay a fee to acquire a geographic area in which they can operate. Known as "foreign master franchise owners", these businesses then operate as a sub-franchise company, selling franchises and performing the other responsibilities of a franchisor.
What does becoming a franchisee involve?
One of the main benefits of running a franchise business is that you are using proven systems and operations and receive training in how to use them. This means new franchisees can avoid mistakes start-ups commonly make.
Many franchisors will research locations for new outlets and provide guidance on how to ensure the franchise stands out from the competition. Another benefit, particularly if there's a large network of franchises, is economies of scale, which bring cost savings for supplies, services and advertising. It also strengthens your hand when it comes to negotiating lease terms for premises.
Contact franchise companies that fit with what you want to do for information, and do thorough research about what it's like to operate a franchise for them, including speaking to other franchisees, if possible. Once done, you can formally apply for a franchise and enter into the evaluation process.
What is the cost of franchising a business?
For the franchisor, it's the cost of developing and implementing the way it works with franchisees. There will also be costs associated with producing the marketing collateral and décor/furniture needed to create the consistent look and feel of outlets. The systems and tools franchisees need (and the training required to use them) will also require investment.
For a franchisee, there will be an initial franchise fee to secure the franchise, and ongoing licensing costs, which can either be fixed, or calculated as a percentage of sales. The other major costs will be for the premises, equipment and employees, although the balance of what the franchisee and franchisor pay for will vary, depending on the business. 

What are the risks of franchising?
As a franchisor, one of the major risks is that franchisees may not represent the brand exactly as you would like. This could range from inconsistency in how branding is used, to more fundamental issues like customer service that isn't up to your standards. Although unlikely, there is also the potential for franchisees to circumvent rules to their advantage or exploit intellectual property.
A thorough research and interview process should minimise these risks, as will the terms of the franchise legal agreement and regular site visits and inspections of financial records.
For franchisees, the major risk is that they aren't able to meet the requirements of the franchising business. If the franchise isn't performing as needed, the franchisor may decide to close the franchise or offer it to someone else. Their right to do this and the notice period that will be required will be set out in the franchise agreement. The other wider risk is that if there are problems in the franchising business it could impact its franchisees.
Useful links:
Time to step up from business owner to employer
The difference between cash and profit in your business
Stick or twist? Wait for growth or take the hit on costs
How your credit score can impact your business finance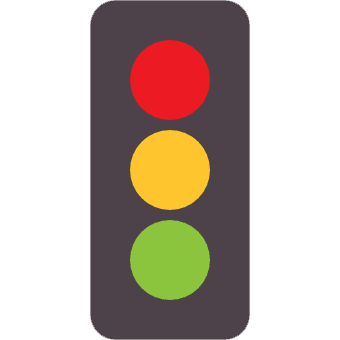 Find your business
funding