A Guide to Buying at Auction
Red

If you win a bid, you have a legal obligation to buy that asset

Amber

Auctions can be an excellent place for businesses to buy property and other expensive assets

Green

A major benefit of buying at auction is the speed at which property and other sales can be made
All your questions answered about buying a house, land or business property at auction and how finance providers offer services to companies buying at auction.
How to buy at auction
An auction may seem like an intimidating place to buy property, land or equipment for your business, especially if you aren't used to them. The way auctions are portrayed on TV and films can be confusing and comical: A bewildering exchange of nods and raised fingers with a fast-talking auctioneer in the middle. But auctions can be an excellent place for businesses to buy property and other expensive assets.
How do property auctions work?
There are numerous kinds of auctions. These include the classic ascending bids auction, where the price begins low and increases as each person bids. But other kinds exist, including sealed bids and descending bid auctions.
Things to consider when buying property at auction
One of the benefits of buying at auction is the speed at which property and other sales can be made. This extends to payment once the bid is over. With property you may be expected to pay in full, including fees and legal costs within 28 days. With assets like vehicles you may be expected to pay within seven days.
If you are looking to buy property for your business, either as premises or for buy-to-let purposes, it is important to ensure you have considered your finances. Few small businesses have enough working capital to fund the complete purchase of a property or other expensive asset. But many alternative finance providers offer services to companies buying at auction. These include commercial property mortgages, asset finance and short-term loans.
What is an auction guide price?
An auction guide price indicates the auctioneer's expected selling price for an item or property. Guide prices can be represented either as a single figure or by a price range. The guide price does not guarantee that a lot will sell for that amount – the final price depends on the bidding on the day.
Neither is the guide price an upper limit for the lot. It is merely an indication of the expected value. Guide prices are subject to change in advance of the auction so always check the auction website to keep track of the latest figure.
Before the auction
You may need to register in advance with the auction house to attend. In addition, you may need to pay a deposit. If you win your lot, the deposit will go towards the purchase price and any payable fees. The deposit will be refunded in the event you miss out on your lot. You will also need ID and proof of address to bid. Typically, this means a photo ID and a utility bill.
The auction house will publish details of all lots in a catalogue, available in print, online or both. Check this in advance of the auction to view items on sale, make a note of the auction guide price and make sure you understand the fees and other associated costs.
During the auction
There are a number of ways to bid on a property or any lot that interests you.
Firstly, you can attend in person and simply raise your hand to make a bid. Once you have bid for the first time the auctioneer will look to you again if the price increases.
Secondly, if you can't attend you can choose to bid by proxy. In this case a member of the auction house team can bid on your behalf, up to your maximum amount. You will need to complete some documentation to do this, as well as stating your interest and your maximum bid.
Telephone bids are another option. Again, you will need to apply in advance to do this. With a telephone bid, an auction house employee will talk to you from the room and follow your instructions on bidding.
Finally, you may be able to bid online during an auction. Check in advance whether the auction house offers this service.
After the auction
Before entering an auction, it is absolutely essential you understand the terms and conditions involved. If you win a bid, you have a legal obligation to buy that asset. You will need to pay in full shortly after the auction ends.
Fees for buying property at an auction
Auctioneers make a profit through fees. These can be a set figure or a percentage of the final selling price. There may also be a fee payable to the seller. In addition, with property sales it is not uncommon to have to cover the seller's legal fees or other costs.
Always read the small print and make sure your budget contains provision for fees and other payments above and beyond your upper bid limit.
What do you need to buy a house, property or land at auction?
As discussed, the timescales for purchasing a house, land or other property are much shorter when buying through an auction, so the buyer needs the funds to hand. There will be a deposit to pay immediately (usually 10 per cent for property) and if a mortgage is required, an agreement in principle should already be in place. A specialist mortgage provider and conveyancer may be needed to ensure the full balance of the purchase can be paid quickly (often within a month).
Can I buy property at auction with a mortgage?
If you don't have funds to cover the full purchase price of property purchased at auction, a mortgage can be used to bridge the gap. However, mortgages for property purchased in this way can be trickier to source than for traditional house purchases.
Mortgage brokers can help you find specialist lenders. It's well worth having a mortgage agreed in principle ahead of the auction, so the funds can be released as soon as possible.
Useful links:
Purchasing a buy-to-let property at auction
Selling a business property at auction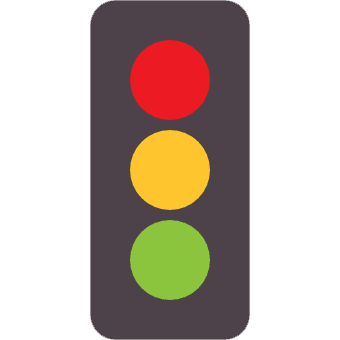 Find your business
funding