Use your forecasting to get business funds
Red

Individual loan interest repayments can be higher than other forms of lending

Amber

It can allow you to invest in equipment, people or new opportunities quickly, but designed for short term needs

Green

Get quick lending decisions and fast access to working finance
Cash flow loans provide temporary short-term finance for the small business facing cash flow issues or the need to invest in a new piece of equipment.
My business is struggling with cash flow
Don't worry, many small businesses find they hit times where cash flow slows down or dries up. A cash flow loan is a good alternative form of finance for small businesses that need to invest but may be experiencing issues with cash flows, perhaps when sales are seasonal.
Alternatively, a business may simply need temporary finance: maybe you want to expand your business or perhaps you need to invest in new equipment. Whatever the reason there are a large number of short-term lending products available. These let you access finance quickly and pay money back, with interest, over a much shorter period than traditional bank lending arrangements. Basically you're borrowing against cash flow you expect to receive in the near future.
You should think of a cash flow loan as a short-term solution, not a long-term one.
How does a cash flow loan work?
Cash flow loans are a kind of short-term funding that you typically repay in around six months, although this can vary from 30 to 180 days (or longer) depending on the lender. The keywords are 'short term'. The idea is quick finance and quick repayments to bridge a period where money isn't flowing into the business or when investment is needed for one of the reasons we mentioned earlier.
Most lenders ask you to answer a few questions on their website to determine whether you qualify for a loan or not. Some lenders offer a decision within 'minutes' and the money can be in your business account within days or even 'hours'.
How much can I borrow using a cash flow loan?
That varies from lender to lender and will depend to a certain extent on your financial profile and trading history. Assuming you qualify, you could borrow anything from a few thousand pounds up to a few hundred thousand.
What kind of small business will a cash flow loan best suit?
These loans are best suited for more established small businesses rather than for start-ups, as lenders will look for trading records and accounts. They may also look at credit scores. But there are lots of options for businesses with different finance profiles. The interest rate to be paid will depend on the size of the loan, the length of the loan period and the circumstances of each business.
Tell me about the other benefits of cash flow loans for SME funding
The advantages of short-term loans and cash flow loans are that they are quick to obtain. Plus, you know that loan repayments will be paid only over a short period of time, meaning there's no commitment to a long-term contract.
Also the total overall cost of repayments will be less than a longer term loan.
Be aware of the cost of the interest on cash flow loans
You need to be aware that, while the total interest repayable on short-term loans will be less compared to a long-term loan, the interest rates charged on repayments will be higher. After all, lenders are looking to make money on loans over a much shorter term.
Also, there is likely to be a need for a personal guarantee from the director(s) as the lender will be very keen to mitigate their risk. There is also likely to be a fee for the loan. Always check the small print to make sure that you know what you are agreeing to.
Shop around for cash flow loans
It is worth shopping around for cash flow loans and our platform is the best place to start. As I mentioned, there are lots of products on the market. Make sure you understand all the fees and terms upfront.
In particular, make sure you understand the annual percentage rate (APR). This is the annual rate for borrowing expressed as a percentage. The APR will include fees and other costs associated with the loan and helps you compare "like with like". As I noted previously, many loans will carry a high APR so compare the products available for different rates and because the cost is relatively high, do make sure that your need really is a short term one.
Useful links:
Cash flow finance: All you need to know about emergency business funds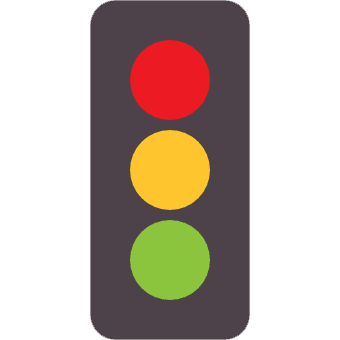 Find your business
funding