Cash flow finance: All you need to know about emergency business funds
Red

Is not a long-term solution for managing cash flow

Amber

Interest rates will be higher than traditional long-term bank loans

Green

Quick to secure when you need an emergency injection of cash
Cash flow finance can provide an injection of cash as you manage your business cash flow and budget for the seasonal peaks and troughs.
What is cash flow finance and how does it work?
In cash flow finance, a lender offers a loan backed by revenue the borrower expects to earn in the future.
Cash flow finance is a form of short-term funding. The 'short-term' part is very important. These kinds of loans can help when you need quick access to finance during lean times, but they are not a long-term solution for managing cash flow. SME owners need to understand the importance of cash flow forecasting to help build sustainable business plans.
A big advantage of cash flow finance is that it is quick to obtain. Once secured, you repay the loan, with interest, over a short period. Cash flow loans are typically repaid within one to six months. Naturally, you need to check the terms and conditions as repayment schedules will vary from lender to lender.
With cash flow finance you could borrow anything from a few thousand pounds upward. A few hundred thousand pounds is possible if you qualify.
Why would you use cash flow finance?
Cash flow finance is a funding option to consider if your business sometimes finds money in short supply. This often happens as small businesses grow and build their customer base. Or you may have a business where sales are seasonal and experience natural peaks and troughs.
You might also consider cash flow finance if you need an injection of emergency cash, or you need temporary, unplanned finance to make a quick investment in equipment or other genuine business needs.
Planning ahead and preparing a cash flow budget helps businesses identify potential shortfalls. But in the event that you do need investment to get through a slow period, cash flow finance can help.
What are the costs of cash flow finance?
Firstly, there is likely to be a fee for the financing, so it's worth comparing products from different lenders.
Secondly, the interest rates on repayments will be significantly higher than you would find with traditional long-term bank loans. This is because of the short repayment schedule. The lenders are still looking to make a profit, after all. Before choosing a product, it is essential that you understand the annual percentage rate (APR) of any loan you consider and feel comfortable with the repayment schedule.
There are a lot of products on the market. Double check that you understand all the fees, interest rates and the terms and conditions involved.
How long does it take to secure cash flow finance?
Cash flow finance can be obtained quickly. But you will need to provide some information to potential lenders to demonstrate you are an established business. This can include accounts, trading records and evidence of a well-managed cash flow budget. Some lenders may want to run a credit check.
Be prepared to show your application for finance is part of a strategy for how to manage cash flow, not the result of bad planning.
Assuming your business and records get the seal of approval, the decision can be made very quickly and the money could be in your account soon after.
What type of security do I need for cash flow finance?
Cash flow finance is almost always a kind of secured loan. In other words, the company director (or directors) will need to provide a personal guarantee as the lender must mitigate their risk.
Useful links: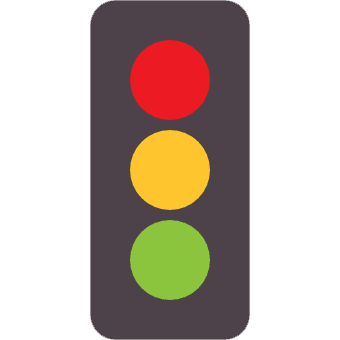 Find your business
funding