Property Development Finance
Red

The property being bought and developed acts as the security for most types of development finance.

Amber

Development finance is available for both residential and commercial developments.

Green

Securing property development finance could free up capital needed for other projects or as a contingency fund.
Do you dream of building a property portfolio? Discover how development finance can increase your options when renovating or restoring a property.
Why would you use development finance?
Development finance is primarily aimed at property development companies. It can also be relevant for individuals looking to build a property portfolio or thinking of getting into property development.
The main use of development finance is to cover renovation or restoration costs on property before the developer can recover them by selling or renting it. Within a project there might also be a particular stage of the build that needs to be completed, such as making the building weathertight, before the developer has sufficient funds available.
Your business may also need to purchase a property, in which case a property development mortgage would be the most appropriate type of finance. If there is a gap between completing a purchase and selling a property to fund it, bridging loans are also worth exploring.
How does development finance work?
Whether you're a first-time property developer, building a property portfolio or a property development business, the type of property development finance will depend on the project and the scope of the work being funded.
Ground-up Development 
For significant, ground-up development, which can start with an empty plot of land, or a major conversion project when just the shell of the building remains, property development finance could be used to help cover the purchase of the land, as well as building costs.
Development finance is available for both residential and commercial developments and it is advisable to use a broker, which could save thousands of pounds for larger projects. By securing this type of finance, a developer could free up capital needed for other projects or as a contingency fund.
With development finance, a lender will look at the gross development value of the project, which is essentially what the site will be worth when the refurbishment or building work has been completed. This will determine the amount that can be borrowed, which can range from a few hundred thousand pounds to several million.
An application for property development loans requires more documentation than other forms of finance, including details of how the property is purchased, development costs and professional fees, as well as how long the project will take. In addition, developers are often required to provide a portfolio of their previous development projects, details of other professionals involved in the project, planning permission documentation, building regulations and any development restrictions.
Funds can be released in stages, as the developer embarks on each stage of the work, with the loan paid back in instalments. As part of this, the lender will monitor the progress of the project.
Light Refurbishment
For light refurbishment, with the main changes being aesthetic rather than structural, or heavy refurbishment or renovation, including moving internal walls, plumbing and electrics, or adding rooms and external walls or even some demolition and rebuilding, a refurbishment bridging loan might be more suitable.
These loans can provide funds if cash flow is tight, for example, if a property developer needs to complete a certain stage of a project, or if there is a delay in the sale of another property that is funding the purchase of a new one. They are also a quicker route to finance than mortgages.
Substantial Restoration & Refurbishment 
You can secure bridging finance, which funds 3-24 months of building costs. There is sometimes the option to convert to a mortgage at a later stage if needed.
There are numerous development finance lenders, from High Street banks to specialist funders and lenders, and it will often depend on the level of borrowing and the type of project the finance relates to.
Government-backed development loans and grants are also available for certain types of projects. For example, community land trusts can apply for a range of programmes in England and Wales. These include the Community Housing Fund, which provides capital funding for affordable housing built by community-led housing groups, and the Home Building Fund which aims to increase the number of new homes built in England.
Local government grants can also be offered for the refurbishment of historically-important or listed buildings. Historic England, for example, offers repair grants and heritage protection commissions, among other types of funding.
What are the costs of development finance?
These can vary widely, depending on the type of property development funding chosen. The level of interest paid on the loan will be negotiated with the lender during the application process and is usually tailored to the amount borrowed and the details of the projects. If you use a broker, they will charge additional fees.
How long does it take to secure development finance?
Once all required paperwork has been received and approved by the lender, a quantity surveyor will inspect the proposed works. They will then write a report, usually within 24-48 hours, after which the funds will be advanced.
What type of security do I need for development finance?
The property being bought and developed acts as the security for most types of development finance. Developers who are also landlords can also use other property they own to secure finance. Depending on the lender, other forms of security may be considered for bridging finance, as long as there is a valid repayment strategy.
Useful links: 
Commercial property finance: Securing a commercial mortgage
How to build your property portfolio
Getting on the business property ladder
Investing in commercial properties
Business and commercial property stamp duty explained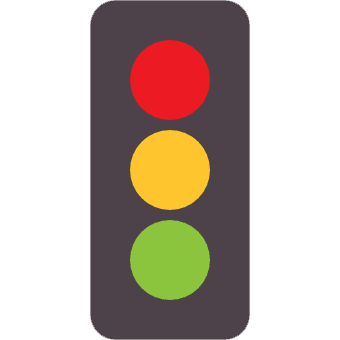 Find your business
funding