Guide to Commercial Mortgages
Red

While you can make a significant capital gain on property, upfront fees make a property purchase more of a long-term option

Amber

Unlikely that anyone will lend you the full cost of property purchase but there are ways to raise cash from other assets

Green

Rates will be lower than most other kinds of finance and loan interest is tax deductible
Looking to expand? Do you rent or buy new premises? A commercial mortgage will get you on the business property ladder and control over your trading premises.
Renting Vs owning your commercial premises
Owning your property puts you in control of the premises (so for example you can let surplus space to someone else) and monies spent are generally improving your own asset rather than something belonging to someone else.
What is a commercial mortgage?
Commercial mortgages work in almost exactly the same way as a residential mortgage but with one differing factor.  The property's main usage must be used for commercial activity, ie the running / operating of a business. 
How does a commercial mortgage differ from a residential mortgage?
It works in a very similar way and the mechanics are also very similar. The property acts as security to the lender, with the same sort of legal formalities and a valuation undertaken to protect you and the lender. Like a mortgage on your home, commercial mortgage repayment terms can vary from around 5 to 30 years and some lenders will offer you the ability to 'fix' the mortgage rate for some or all of the term.
How much deposit is required for a commercial mortgage?
The size of the deposit is where UK commercial mortgages vary most from residential mortgages and most lenders will require a 30% deposit.
There are, however, sometimes options to raise this cash from existing business or personal assets.
Tell me about the advantages of commercial mortgages.
For commercial property mortgages the importance of specific benefits will, of course, vary from business to business, but they include improved control of the property, your own stake in the premises increases rather than your rent increasing value for your landlord, you can borrow over a long term, interest rates can be fixed and – should long-term property values increase – you will benefit from this.
Where is the best place to get a commercial mortgage
When it comes to the different lenders who could potentially provide you with a commercial mortgage, there are a few different options to consider.  You should consider the different benefits of each individual lender before making a decision on who to source your commercial mortgage from.  The different types of lender could be:
Challenger banks
Challenger banks, as the name suggests are often trying to work harder to win your business.  It's for this reason that they may lower some of the barriers to entry when it comes to managing the risk of offering you funds.  This could include accepting applicants who have had credit file issues within the last 2 years, something that the high street will almost never do.
Niche lenders / Specialists
Depending on the type of commercial property that you're attempting to buy, it might be worth considering a niche / specialist lender for your mortgage.  One huge advantage of using such lenders is that their affordability criteria are often lower than both challengers and high street banks.  In a lot of cases business owners can be accepted for a mortgage even before they have begun to officially trade.  However, in these circumstances you would need some solid business forecasts and the lender will almost always want to see that these have been signed off by a qualified accountant prior to releasing the funds.
High-street banks
As with anything in life, you will need to consider the pros and cons before deciding whether to source your commercial mortgage from a high street bank or not.  In many ways a mortgage from the high street can be pretty hard to beat when it comes to rates.  They will also often lend against the open market value of the property, which means you'll generally be offered more money.  However, the downside to using the high street is that they'll often have a higher criteria for acceptance.
How about the downsides of commercial mortgages?
With a business mortgage you are committing to making a regular monthly payment for a long term, so you need to be comfortable with long-term affordability.
Property values can of course go down as well as up and there are legal costs, so this is definitely not a short-term option.
You will of course also be responsible for the upkeep, rather than your landlord.
What are the costs, interest rates and repayments for a commercial mortgage?
Lenders don't advertise specific commercial mortgage rates but rates are generally low at the moment and secured loans attract lower rates than unsecured lending.
There are also legal costs as well as a valuation, cost of which will vary depending on the value of the property, but you will be advised of the cost before the valuation is undertaken.
Ask questions of your commercial mortgage lender
It probably sounds more complicated than it is but remember that you are looking to borrow a large sum of money over a long period.
The main thing here is to ensure that you carry on asking questions and engaging with the lender throughout the process, so that you have visibility of what is involved and what it is costing.
Useful links: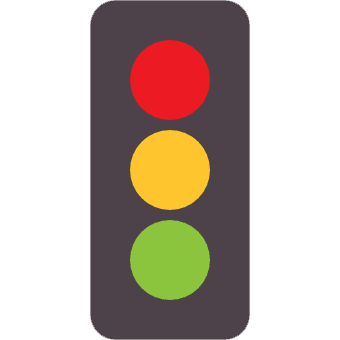 Find your business
funding