Protect your move into new markets
Red

'Safer' deal but can make transactions less profitable than they might be with cash only

Amber

Options vary based on your businesses' trading role in the supply chain

Green

Create stability, ensuring exporters and importers get what they expect to receive
Ensure you receive the goods you pay for and protect your international exports by using trade finance.
How do I find the right trade finance option for me?
You'll have different needs according to where you sit in the trading supply chain. For example, you say you work with overseas suppliers, which means you import goods into your local market from elsewhere. That means your main concerns include finding the easiest and least costly ways to handle payments to your overseas suppliers and ensuring that you get what you pay for in the timeframe you expect.
How does a letter of credit work?
One way to reduce risks and make sure both importers and exporters stay happy is by obtaining a letter of credit, usually from a bank. For importers, a letter of credit clearly spells out what products they are paying for and how much they are paying. The letter will also specify the shipment and delivery terms that must be fulfilled by the supplier.
Letters of credit provide different reassurances for exporters, specifying the supplier's terms of payment and guaranteeing that payment will be fulfilled upon delivery.
What other trade finance options should I be looking into?
As someone who's importing goods from overseas, you want to make sure you can negotiate the best prices and, if possible, spread your payments out over a convenient time period. Specialist finance providers can help with this.
A provider can find you funding to cover the upfront expense of imported goods until you can deliver them to local customers and recoup your purchasing costs.
Trade finance explained
Here's how it works: Once you have local purchase orders in hand, you order the goods requested from your overseas supplier. You then provide your details – goods, costs, suppliers and shipping/delivery terms – to a specialist that can help fund the transaction. If it approves your request, the specialist provider will send the funds to your supplier and set the shipment in motion. The overseas supplier is paid upon ordering, but you don't have to lay out funds until your customers pay you.
Are there other types of trade finance I should know about?
Of course, if you ever decide to start exporting goods to other markets yourself, you might also need export finance. This can provide you with direct loans, working capital or letters of credit to ensure a healthy flow of cash to your business until your overseas buyers pay for orders, which can take 90 days or more.
Just as specialist providers can help importers cover the cost of international orders until those goods are sold domestically, trade finance companies can provide similar types of financial support to small business exporters.
Exporters can also get financial support through a service called factoring. This involves working with an invoice finance facility that provides upfront payments to exporting businesses waiting to receive payment from overseas customers. Once an invoice is submitted to a customer, the finance provider will advance a portion of the total sale price directly to the exporter in as little as 24 hours. The provider then handles collection of the full balance from the overseas customer, and pays the remaining portion – minus a fee – to the exporting firm once final payment is made.
Are banks or specialist financial services my only options for trade finance?
Not at all. Chambers of commerce, industry associations, government agencies, such as UK Trade & Investment, and even other businesses also work to promote international trade through networking, mentoring, business-to-business support and other programmes. As I said above, have a look at our platform too, because we work with some of these lenders.
Useful links:
Trade finance: Your guide to protecting your imports and exports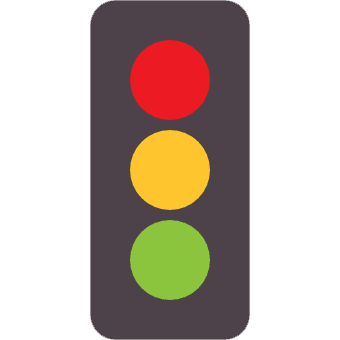 Find your business
funding
Other Types of Funding Links