When should I hire staff for my small business - SME recruitment - ABF
Red

Making time for vital growth activities is essential if your business is to move on up to the next tier.

Amber

Your best bet is to stop, take stock and make a solid plan of action.

Green

Can your business afford NOT to hire additional staff?
Hiring new team members to help run your business is not an easy decision to make. Let ABF help you with advice on timing, budgets & more with this guide to small business staffing.
Recruitment tips for SMEs:   Five signs it's time to hire staff for your small business
For first time founders, knowing when to hire isn't always clear. In most cases, entrepreneurs will find themselves donning ten hats at once before admitting to themselves they need an extra pair of hands.  
But it's not only new founders who struggle with recruitment. Any entrepreneur who has dedicated endless time, money and energy building their business can feel reluctance to give up control – after all, the prospect of finding the right people is an intimidating one to say the least. No matter how many times you've done this rodeo before, you can still find yourself faced with the same question:
Is now the right time to hire more people or should I hold off for the time being?
Recruit too early and you could find yourself with unnecessary cash-flow issues and the stress of managing an employee who doesn't have enough to do. Leave it too late and you risk upsetting customers and missing out on opportunities as you attempt to tackle the daily deluge of work. When it comes to growing your start-up, what exactly does the ideal time for hiring look like?  
To answer that question, your best bet is to stop, take stock and make a solid plan of action. It begins with asking five key questions:
1. Is your business growing or surviving?
When entrepreneurs don't leave enough time in the day to plan for the long-term, growth trajectory can quickly flatline. After a year of focusing on routine tasks, operational necessities and customer service to keep the ship sailing, you can start to feel as though your business has plateaued.
As critical as these daily tasks may be in keeping the lights on, making time for vital growth activities is essential if your business is to move on up to the next tier.  Bringing on more talent into your team can enable you to concentrate on higher value tasks safe in the knowledge that operations will continue to run smoothly and you can afford to step away for a moment.
2. Are your customers satisfied?
When you first set up your business, your customers praised you for the personalised service they received.  It felt as though every transaction made them feel special; your unique brand shone through; you were responsive to their enquiries and reactive to their problems. Somewhere along the way, you may have lost that personal touch.
Work naturally diminishes in quality when your time is split between too many tasks, and when you've laid the groundwork for acquiring new customers, being able to deliver the same service to each one is essential in maintaining a strong reputation within your industry. If apologising has become standard practice and you constantly feel on the back-foot with your customers, it's a good indicator that you need to hire.  Rushing into it will only lead to bad decisions, so always ensure to take your time and determine your precise needs before casting your net into the talent pool.
3. Are you still excited about your business?
In the early days of a start-up, productivity is fuelled by passion. Those late nights, early mornings and myriad meetings don't tend to bother entrepreneurs in the beginning because they are bubbling with excitement to get the ball rolling and the business up and running.
If you feel like the honeymoon period is over and your business has become a logistical, financial and emotional burden, it's time to stop and take stock of your situation. Excitement and enthusiasm are non-negotiable components to start-up success – if they're beginning to run dry, it's time you recruited an extra pair of hands to carry the weight that's dragging you down before it crushes your entrepreneurial spirit completely.
4. Are you working more but achieving less?
While there are only so many hours in a day, recruiting for a small business is a challenge - one that can easily be put off until the need becomes too urgent to avoid. If you've sacrificed every drop of down time and are now shaving off hours from a healthy sleep cycle to get everything done, something has got to give.  Mental and physical wellbeing make all the difference to productivity levels, creativity and ability to remain calm under pressure.  Burn yourself out and you'll soon feel the effects to both your business and your health.
5. Can you afford not to hire new staff?
When running a small business, the ability to justify budgetary outlay and guarantee a return is essential. Yet, when it comes to hiring for your start-up, you can easily get stuck in short-term thinking and put off recruitment for fear of spending money you don't have.
Before long, your business begins to stagnate as your ability to work on sales growth suffers. If you're considering making your first hire, for instance, but you don't think you can afford it, flip the question on its head: can you afford not to hire? When the costs of recruitment are compared to the revenue that new talent could help bring and you factor in the opportunities you are currently missing out on, it's a no brainer.
Investing in the right people today will pay off in the future, but hiring isn't a decision that should be taken lightly. Employees need great management and expect a salary that compensates them fairly for their commitment. Being the Jack of All Trades may have got you this far, but climbing to the next rung of the growth ladder will likely require more talent to the team.
If budget concerns are holding you back from hiring talent, don't wait. There are a range of financing options available on the market that are tailored to suit your unique requirements. To discover which funding products are best for your business and whether now is the right time to hire, get in touch with our team today.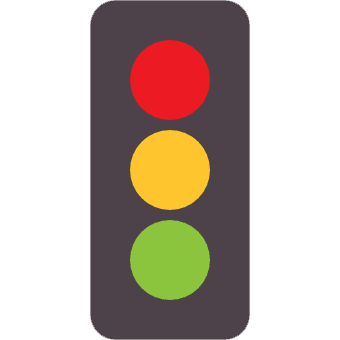 Find your business
funding