A Guide to Investing in Commercial Property
Red

Commercial property can sometimes be complex and costly for the inexperienced investor

Amber

Owning premises is often more attractive to a business than to pay rent

Green

Commercial property remains a sound way for businesses and individuals to grow their wealth
Follow our guide to investing in commercial property and why you would use commercial property finance.
By its nature, commercial property financing usually involves larger sums of money. This type of purchase will almost never be bought using cash, and therefore specialised industry and commercial mortgage brokers have evolved advising and securing commercial property finance.
Deciding whether or not to pursue a commercial property opportunity will be an important decision and can heavily rely on your track record in this sector, or your access to sufficient finance to complete the project.
Why would I Invest In commercial property?
In common with all other investments, the primary reason for choosing commercial property is to make a profit. This is a complex and sometimes costly investment and therefore a less experienced investor might look to find other ways to get exposure to property markets e.g. through funds that invest in more experienced developers.
However, there are many circumstances where investing in a property can make sense, even to the first-time investor. For instance, a business will often find it more attractive to own their own premises than to pay rent.
Owning an asset as well understood as commercial property is also an advantage. Once the property has some equity in it, this asset can be used for other purposes, including used as security if other borrowing is required in the business.
Whilst also classed as a relatively illiquid asset, commercial property remains a resilient asset class and one that has proven to be a sound way for businesses and individuals to grow their wealth over time.
What about developing an existing property?
Purchasing an existing property with the idea of renovating or converting to another use is a popular form of commercial property investing.
Property development is favoured by many who prefer to invest on a project-by-project basis, with the aim to spot an opportunity, carry out the refurbishment or other plans, and then sell on the property for a profit.
Property development also offers great opportunities for individuals to use their own skills in building and renovation, and this use of sweat equity combined with the necessary finance to complete the project, can be very attractive.
As with any property-related project, the plan will need to be sound and the budget realistic for a lender to participate. 

How profitable is commercial property investing?
'How long is a piece of string', is the honest answer.
In reviewing any property opportunity, the investor must always start with a clear understanding of the type of return that this particular investment might bring.
Buying a big office block in central London is likely to be expensive, however, over the very long term may bring a steady income and some capital appreciation. Alternatively, buying a small building that has fallen into disrepair and developing it into a shop might be significantly cheaper, but although there will be no recurring income on the sale, it will return a nice profit in a very short period. 
This return in commercial property is referred to as the yield. Understanding how the yield will be affected by market forces is important. The lower the purchase price and higher the rent for instance will lead to a high yield. A high purchase price and low rent will conversely lead to a low yield.
However, a low yielding building (e.g. a large office building in central London) might offset this low yield with the opportunity for a higher capital gain if the price of property in the area means that the building could be sold for a large profit later.
Are there opportunities in the buy-to-let property market?
One of the most popular areas of property investing over the last few years has been the buy-to-let market. Fuelled for a long time by reasonably priced housing, this meant that the yields on this form of investment was sufficient to make it very attractive to smaller investors and large investment funds alike.
However, it is never safe to assume that conditions now will remain the same into the future, and so it is with the buy-to-let market. Investors who require a steady income that may be funding their lifestyle, or their retirement, can't always bank on the type of return to guarantee this.
But as a nation who have proven themselves to be perennially interested in property it is clear that even this volatile market remains attractive to many investors with somewhat different investment goals.
There are many lenders who understand and like this market and rates can be competitive for the right borrowers.
The appetite for renting property seems to be consistent and the absence of a concerted house building programme from Government suggests that the demand side will remain active for some time.
Useful links: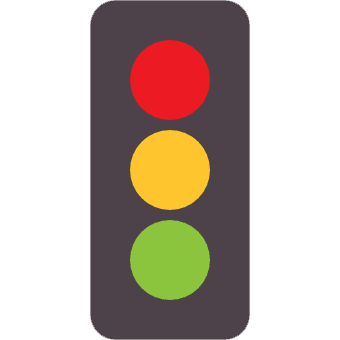 Find your business
funding