Small business credit guide - Using credit to boost your business
Red

Providing security can allow a business to obtain credit

Amber

You may not need to wait long for a bad credit business loan if you are prepared

Green

Credit allows you to buy property, business stock or hire staff when cash flow is low
Explore the different types of credit to fund your business whether you are a start-up, have bad credit or need a loan for an established business.
Why borrow money for my business?
Businesses borrow money for all sorts of reasons. But how about it can be good for your cash flow? Being able to buy materials from your suppliers to produce more products, generate more sales and, ultimately, more profit is a good starting point.
That all adds up to getting a business off the ground more quickly or expanding faster when you may not have the cash in the business to fund that growth.
Borrowing money or using credit is not all about getting a big order over the line, you may need to boost your day-to-day activity to deal with a temporary setback or fund a longer-term strategic project.
Credit allows you immediate access to more money than you currently have. This money can be used to buy things like property, stock for a business, to hire staff or even to pay bills when cash flow is low.
Businesses will have difficulty getting bank loans with a bad credit rating or launching a start-up business with bad credit. With bad credit a business account can also be difficult to get. This can limit a business's flexibility.
What does the word credit mean?
When used in a business context, credit is the process of (i) one party making funds available to a business with the expectation that these funds are repaid in full and with some form of interest payments being the profit for taking the risk and (b) extending payment terms for goods or services provided, allowing the business to benefit from the use of the goods or services while repaying the cost of this over a period of time.
Credit is an ancient form of business process and the word is derived from the Latin word 'believe', as in the lender needs to believe that you will give them their money back!
How does credit work?
Some of the most common credit products are bank loans, mortgages and credit cards. In all cases, you are given funds to use in exchange for a promise to pay back the funds (the principal), plus interest. There may be additional fees as well.
Credit may be unsecured or secured. For secured credit, something of value, such as property, bonds, vehicles or a personal guarantee from a director, is offered as security against the value of the credit.
An unsecured loan does not require security. However, with higher risk to the lender, unsecured loans are usually offered on lower principals for shorter terms with higher interest rates.
Before approving credit, most lenders will consult one of the three credit reference agencies (CRA) in the UK: Equifax, Experian and TransUnion (formerly Callcredit). A poor payment history showing late payments, County Court Judgements (CCJs) or defaults may result in credit being declined.
However, there are options for those with bad credit. Some lenders offer no credit check business loans. Expect to pay higher interest rates and, possibly, other fees for such loans. You will usually need to be reporting a minimum turnover and be established for a certain number of years to qualify.
Quick business loans with no credit checks are usually offered for relatively short terms, typically ranging from a few months up to five years.
Is it normal for businesses to borrow money?
Many of the most successful business in the world rely on some form of credit to help increase their capacity and opportunity.
What will I need to do to obtain credit for my business?
Obtaining credit usually requires a mixture of several elements.  For more information read:
A guide to obtaining credit for small businesses for a list of what lenders look out for...
What type of security do I need for credit?
Providing security can allow a business to obtain credit. This can be an opportunity to rebuild a credit history. Start-up loans for bad credit risks may require security due to there being no established trading history.
The good news is that security can be anything of value. For example, if you own your business premises, even with bad credit, commercial mortgages secured against the property are a credit option. Shares, bonds, your home, machinery or vehicles can all be used as security.
Less obviously, asset finance allows you to purchase hard assets, such as vehicles or machinery and use the asset itself as security. If you have strong cash flow, you can also use your invoices as security.
How long does it take to secure credit?
Business loans can be approved in just a few hours if everything is in order. Even when applying for business loans for poor credit, you may not need to wait long if you are prepared. Be ready to provide your profit and loss statements, financial statements, documents showing your turnover, your business plan, and a list of any assets you are prepared to offer as security, whether owned personally or by the business.
Bank loans for bad credit cases can be difficult to obtain, as many high street banks are reluctant to give credit to high-risk borrowers. You may still approach a bank, especially if your credit problems are several years in the past and your finances are now in good order. However, make sure they will not perform a hard credit check on you until you decide to go forward with your application. A hard credit check (a lender accessing your full credit history rather than just your credit score) will have a negative effect on your credit rating.
Credit cards can be difficult to obtain for businesses that have bad credit. However, there are firms that provide those with bad credit with business accounts. Such accounts will often have secured credit cards or debit cards attached to the accounts.
What are the costs of credit?
The costs of credit are the interest you must pay, in addition to the principal you repay and any additional fees. The interest rate is quoted as a representative APR (annual percentage rate). This includes both the interest rate per annum and any fees you must pay.
The interest rate for a bad credit business loan in the UK will be substantially higher than for a business with good credit. Representative APR (interest and fees) may exceed 50 per cent for business loans for poor credit risks.
Will you repay the credit?
Firstly, the lender needs to satisfy themselves that the borrower will repay the credit extended to them, lenders do this by reviewing your past credit history and accessing your credit profile. This shows if you have had a good history of repaying credit.  
We will take a closer look into bad credit a little later on in this guide...
Do you have enough cash?
Secondly, the lender will want to ensure that you currently have enough spare cash in the business to repay the credit. They refer to this as 'affordability', or whether you can afford to repay the debt from your day-to-day operations.
What do you want the money for?
Thirdly, the lender may want to know what it is that you want the credit for. Understanding your requirements will help them judge whether it seems like a sound decision for them to extend this credit to you.
More about getting a business loan when you have a bad credit history
What is bad credit?
Bad credit is when an individual or business is predicted to be unable to repay debt on time and in full, based on a previous history of debt repayments and personal finance information.
A credit history exists for anyone who has ever taken out a loan, used a credit card or paid a bill by instalment. This history includes the amount, frequency and promptness of payments being made on time. It also indicates the total debt of a borrower, the length of their credit history and any credit checks.
This is summarised in a score. A low credit score means that borrower is considered a risky prospect.
Is it possible to get a business loan with bad credit?
A person or business with bad credit will find it harder to be approved for a loan. Those seeking business loans for poor credit may only be offered credit at high interest rates, reflecting the greater risk they represent to the lender. Bad credit can be improved gradually by paying off old debt and managing new debt responsibly.
Securing start-up business loans with bad credit can be particularly tricky as small businesses are already viewed as risky by lenders, meaning a business without a solid financial history is considered an even higher risk.
It's important not to apply for numerous loans, as this will further harm your credit score. Each application, even if refused, generates credit checks that will go on your credit file, suggesting an urgent need for cash. This could lead to further refusal or higher interest charges.
Where do I find bad credit business loans?
Bad credit business loans can be secured from a range of specialist loan companies and organisations, although some High Street banks will provide finance to a business with bad credit. 
If the borrower has property as security, a secured loan is an option. However, it's more likely that an unsecured loan is the only viable option. No credit check business loans are even available at a much higher interest rate.
Guarantor loans are unsecured loans that will require a nominated individual or business to cover missed loan payments. These also offer lower interest rates than other unsecured loans.
Peer-to-peer loans are another option. As the finance is sourced from multiple lenders, you owe your money to hundreds of investors that are signed up to the lending platform. However, these will be subject to higher interest rates for bad credit.
Business credit cards for bad credit are also available and could help you avoid interest and improve your credit record if they are repaid in full each month. However, credit limits are often below £1,000 and rates are high if you take longer to pay them.
Credit unions are another type of lender to consider. Regulated by the Financial Conduct Authority, credit unions lend money at an affordable rate to their members. To ensure they only lend to members who can repay the loan, they assess income and how much money borrowers have been able to save.
Credit unions offer a range of business loans, including instalment loans, lines of credit, start-up loans, business credit cards and bad credit commercial mortgages.
Some credit unions act as intermediaries for SBA (small business administration) loans, which are guaranteed by the Government for up to 85 per cent of their value, while a personal loan could also be an option.
Start-up loans for bad credit will require the borrower to submit a solid business plan and financial projections for at least one year with the application.
What are the costs of bad credit business loans?
The interest rates on bad credit loans are higher than for other types of loans, due to the higher risk they present. There may also be fees charged for early repayment and late payment penalties.
This is less the case for credit unions. The amount of interest credit unions can charge on their loans is three per cent per month (one per cent in Northern Ireland) or 42.6 per cent APR.
How much longer could it take to secure finance with bad credit?
It shouldn't take much longer than a standard loan, although applications for some bad credit loans, such as SBA loans, are known to take slightly longer.
The time the application process takes depends on the type of loan selected. A line of credit or a credit card could be approved within days, while an instalment loan or commercial mortgage could take several months from beginning to end.
What security would I need to secure a bad credit business loan?
For most loans for a business with bad credit, a personal guarantee by all owners with a stake of 20 per cent or more in the business is enough. If the loan goes into default, these individuals are personally liable for the debt.
For commercial mortgages, the property being purchased acts as the security, and can be repossessed if repayments are defaulted on.
Useful links:
Credit: Good or bad! How you can use credit to boost your business
What will I need to do to borrow money for my business?
Unsecured loans: Our guide to securing funding without security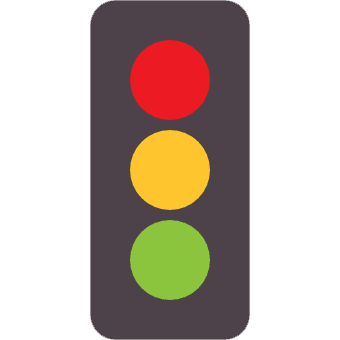 Find your business
funding