Our Guide to Small Business Lenders & How to Find One
Red

Lenders have the same priorities, minimising risk while maximising return on investment

Amber

It's a myth that every loan needs to be secured by property, equipment or by a guarantor

Green

Unsecured loans can normally be agreed quickly – within days if not a few hours
Here's your chance to discover more about the different business lenders. We have all the information you need whether you are looking to borrow from a High Street bank or independent lender.
Who are the different kinds of lenders?
In the past, businesses had little choice when it came to securing finance. It usually meant a trip to the local bank and a meeting with the manager or business adviser.
Getting a bank loan for business is still an option with some attractive business loans available from High Street names like HSBC, Royal Bank of Scotland and others.
But times change and so have lenders. Today not all lenders are the same. While there are still many banks that offer business loans, there are many more alternative finance providers offering different kinds of finance products to businesses of all types and sizes. And you won't need to put on a suit and go to your local branch – you can apply for finance from your computer or smartphone.
This platform partners with a wide range of alternative finance providers to offer online business loans and finance products to cater for the broad spectrum of business needs. Just as there a many kinds of businesses, each with differing needs and financial situations, so there are many kinds of alternative finance providers and products.
Like every business, lenders have the same priorities: Minimising risk while maximising return on investment. We'll consider three different loan scenarios for businesses and look at the lenders and typical products on offer. We'll also explain the lenders' motivations and why they charge certain interest rates and fees and why some need security while others don't.
What can lenders offer to businesses just starting up?
Lenders are keen to invest in new, growing businesses. Many small businesses rely on personal finance, especially when starting out. But start-ups and SMEs now have a range of lenders offering finance products to help them grow an idea into a thriving business. 
Small business loans can be used to pay staff, buy equipment or consolidate existing debts. Loans can range from as little as £500 up to hundreds of thousands of pounds.
Unsecured loans can normally be agreed quickly – within days if not a few hours. Secured loans can take longer due to the time needed by the lender to value the security. Always look at the annual percentage rate (APR) on finance deals, as this will include the interest rate [LINK] on repayments as well as any additional fees.
If you have a poor credit rating you will pay higher interest rates than a business with good credit. This is because lenders need to balance the risks of offering unsecured loans to SMEs that represent an uncertain investment with the lower risks represented by more established businesses. Learn more about small business loans.
Are there lenders that can help if my business has cash flow problems?
Lenders offer a range of products to help businesses with cash flow problems.
Cash flow finance is a kind of "short-term" funding option that can help businesses that experience cash flow challenges. Perhaps sales are slow or seasonal, or maybe your business needs a quick cash injection to fund a growth opportunity. Lenders will offer deals to businesses in these scenarios but costs will be higher due to the risks involved and the short-term repayment schedule.
If you have a problem with customers taking a long time to pay your business then invoice finance can help. Many businesses rely on selling goods and services on credit, meaning customers don't have to pay immediately. Sometimes invoices go unpaid beyond the agreed time limit for a range of reasons.
Invoice finance is worth considering if you have a large amount of business funds tied up with unpaid invoices. In essence, invoice financing involves a third-party organisation paying your business a percentage of the overall value of outstanding debt and then collecting the payment itself.  There are a couple of models for invoice finance.  Read our guide to decide which type of invoice finance is right for you.
Will lenders loan my business money if security can't be offered?
It's a myth that every loan needs to be secured by property, equipment or by a guarantor. Many lenders are prepared to offer businesses significant funds without security, sometimes up to £25,000.
Naturally, these kinds of loans represent a significant risk for lenders, so there are a few things to consider. Firstly, your business will need a strong credit history as you will likely face a credit check. Secondly, the lender will seek to offset the risk by charging higher interest rates. Learn more about unsecured loans in this guide.
How do I know a lender is trustworthy and reputable?
Trust goes both ways. How can you be sure your lender is reputable? After all there are hundreds of deals and companies out there.
Firstly, you can check whether the lender is registered with the Financial Conduct Authority (FCA). The FCA regulates the conduct and practices of more than 50,000 financial services firms in the UK.
Secondly, you can go through a trusted intermediary. This platform offers more than 150 products from our finance providers. We run every lender through our due-diligence process to ensure they meet the highest professional standards. That means you can apply for finance through our online portal with peace of mind.
Useful links:
Small business loans: Which is the right one for you?
Small business loans: Speed up the growth of your business
Commercial loans: Funding the future growth of your business
Cash flow finance: All you need to know about emergency business funds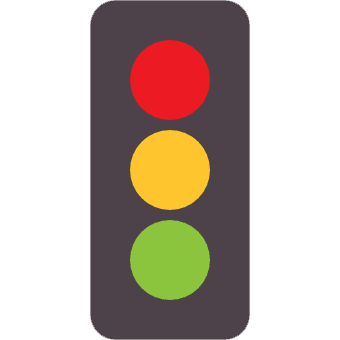 Find your business
funding