Selling a Commercial or Business Property at Auction
Red

There is no guarantee that your property will reach the price you're after

Amber

You can only sell the property via auction, not the business that owns the property

Green

A growing market for auction properties make it likely a sale will be secured at a good price
Need to sell a business property quickly in order to free up funds for your business? Here's why you may consider going to auction.
What are the advantages of selling a business property at auction?
The main benefit of selling commercial property at auction – whether you're a commercial property landlord or a business looking to offload property to purchase larger premises – is that it will be quicker than the traditional channels.
The fact that more buyers, whether they're entrepreneurs looking to acquire premises from which to operate a business or individuals looking to acquire buy-to-let property, are now looking to buy property via auction also means there is a growing market, making it likely a sale will be secured at a good price.
Selling property at auction also represents a good way to sell unusual properties that commercial estate agents wouldn't deal with. Attendees can often spot the potential of an unloved or unusual building that people on the open market would not.
Another advantage of selling property at auction is that the approach is more transparent than other types of property transactions.  As soon as the auctioneer drops his gavel on the desk, this means the sale is complete, meaning there's minimal risk of it falling through – unlike in traditional house-buying where buyers can, and often do, change their minds.
What kind of business property can be sold at auction?
Offices, business parks, High Street shops, shopping centres, retail warehouses, industrial units, land, pubs, hotels and restaurants can all be sold at auction. In general, the seller is the landlord of the freehold commercial property, with the aim of achieving the highest possible price by exposing it to the fullest possible audience of potential buyers.
Owners of businesses that use, as well as own, the property, can also choose to sell property via auction, should they so wish. However, when selling property via auction, it must be just the property (tenanted or not), and not include the business that owns the property.
How should I choose an auctioneer to sell my property?
When thinking about how to sell a property at auction, the choice of auctioneer depends on the type of property, tenure and development potential.
There are specialist property auctioneers that focus entirely on commercial property. Buyers who attend auctions run by these auction houses are usually professional buyers from corporate institutions such as pension funds. They like firmly established, secure investments that carry minimal risk.
For commercial property that is part-vacant, part-residential or has development potential, general property auctioneers may be worth considering. Unusual lots are also often sold via regional or local auctioneers that have local knowledge and clients. Attendees of auctions run by these types of companies tend to be more open to speculating on development potential.
How do I sell my property at auction?
The auctioneer will suggest a likely selling price for the property, and potentially a reserve price, below which your property will not be sold. If you're happy with the proposed price, you will receive a contract containing the terms and conditions for you to read and sign.
Once that's done, the auctioneer will request an inspection of your property by a surveyor, and provide the draft sales particulars for the property, which you should ask your solicitor to review. A guide price, intended to result in the best sale price, will also be suggested for approval.
A marketing period of three to four weeks will then take place, which will see your property (including guide price) added to the auction catalogue, as well as a range of marketing tactics used by the auctioneer.
During the marketing period, you may well be asked to provide prospective buyers with information including planning permissions, commercial energy performance certificate, business rates and relief available, local searches and traffic assessment report. Having these easily available could help secure a sale on auction day.
If there is a high level of interest during the marketing period, the auction company agent may want to review the reserve price and guide price, to potentially amend them.
On the day of the auction, if your property is sold, the sales process will then begin with a ten per cent deposit payable immediately and completion usually required within 28 days. If buyers fail to do this, even with the help of a mortgage, they will lose their deposit and the property.
If your property doesn't sell, the auction house may well speak to interested bidders to secure the best price, which often results in a sale within a couple of weeks.
What are the risks of selling a business property at auction?
First, there is no guarantee that your property will reach the price you're after. Having said that, an auction remains a good place to secure a good market price.
It's also worth noting that online auctions often have more flexible timescales, with buyers having longer to complete the transaction, including arranging additional finance. This may mean a sale takes slightly longer than expected.
How much does it cost to sell a business property at auction?
A non-refundable auction entry fee will be charged to have your property listed. This is normally rolled into the commission that the auction house takes, calculated as a percentage of the sale price.
You will also need to enlist the services of a solicitor well versed in commercial property conveyancing and selling commercial property via auction. This means they can operate at the speed required to complete the deal within the short timeframe.
Useful links:
Purchasing a buy-to-let property at auction
Buying at auction: Your questions answered
Getting on the property ladder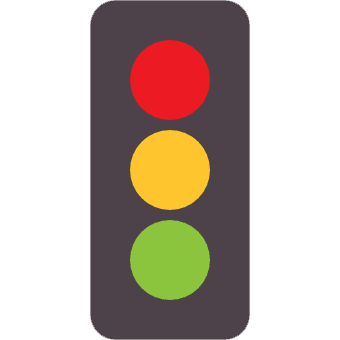 Find your business
funding