7 signs your business is failing and how to address them
Date
20th July 2017
//
Author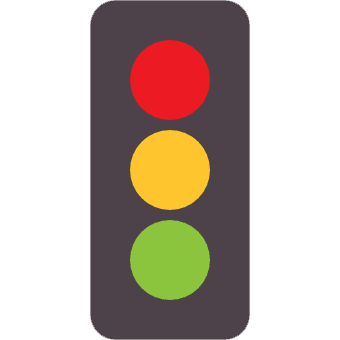 Find your business
funding
Starting a new business has never been more popular. Yet 40% of UK SMEs fail before they are five years old. The failure of these businesses is very rarely a sudden occurrence.
Many warning signs can appear along the way throughout the decline. Detecting these signs your business is failing early and taking corrective action will be the difference between a healthy, growing business and one that ends up becoming just another statistic of failure.
1. Poor Cash Flow
Cash flow is the single most important indicator of business survival. The old adage 'cash is king' is an old adage for a reason. Is your business spending more cash than it's making? Are the 'lag' times between payables and receivables causing gaps in your cash flow? Are your expected expenses outpacing your forecasted sales?
There's a difference between having cash in the business, and having a healthy cash flow. Profits, revenue and cash 'on hand' are all important, but it's cash flow that keeps the doors of your business open, and demonstrates an ongoing ability to generate and invest money.
"If there's not enough money to keep the business going then it will certainly fold", says Roger Bayly, one of KPMG's restructuring partners.
Positive cash flow puts your business in a table position; allowing it to pay bills, secure credit, improve buying power, and invest in growth. Conversely, negative cash flow is one of the clearest signs your business is failing. Your business cannot invest in the assets it needs, such as inventory and equipment, bills soon go unpaid, and credit dries up.
Solution:
Optimise your cash flow cycle
You need to be getting the cash into your business faster, and leaving more slowly. This means optimising your cash flow cycle for the benefit of your business.
Late payment is the scourge of many small businesses. In the UK, standard payment terms are 30 days, yet the average time it takes a small business to get paid is 71 days.
Reassess your invoicing and debt collection. Send out your invoices as soon as orders are fulfilled. Make sure they're clear and accurate. If possible, get payment (either full or a proportion) upfront. Send reminders, and have clear, focused debt collection procedures.
Check your financial statements: who's paying, who isn't; how much you need to keep above water.
Credit check all your customers before signing them up. Recent Ormsby Street data found that UK small companies that regularly credit check their customers are around 30% less likely to fail in their first 12 months than businesses that don't credit check.
Explore ways of securing extended credit with your suppliers. But be sure to maintain a good relationship with them. Look into cost-effective alternative finance products too. Supplier payment finance facilities are available that are designed to help growing businesses bridge the gap between paying suppliers and receiving customer payment.
2. Unsustainable Growth
If not managed correctly, rapid growth can be more detrimental to a business than no growth at all. Many initially promising fast-growing businesses have failed because they didn't have enough cash to keep expanding at the rate that demand set for them.
Extremely rapid growth is hard to manage, hard to fund and hard to sustain. Pressures on cash flow, working capital, employees and production capacity can prove fatal if left to get out of hand. Customer service and order fulfilment can suffer, and margins can deteriorate.
Solution:
Get a strong handle on your operating costs, and your working capital.
How much will it cost to keep your new and existing customers happy while keeping the day-to-day running of your business in order? Forecast your financials carefully - work out when cash will come in to fund the growth.
If cash is slow to come in but there are substantial growth opportunities, consider a line of credit, or perhaps trying to find an investor.
3. Ineffective Management
Entrepreneur Bill McBean, in his book'The Facts of Business Life' asserts that successful business leaders know how to define their goals and how to create a plan to direct their company to achieve them.
Management decisions and strategies decide the fate of a business from the very beginning. If the management team in your business is not experienced or effective at managing through the long-term strategies put in place, they can hinder the growth of your business.
If your leaders aren't motivating and encouraging growth and improvement this may be indicative of signs your business is failing. perhaps it's time to reassess the management in your organisation.
Solution:
Reassess and refocus. Evaluate individual managers around their team performance. Reiterate your company mission and ensure that all actions are focused on achieving it. Interact with employees to gain insight on how your senior team are motivating them. Understand and focus on improving process issues. Promote team players.
Focus your management on directly addressing the signs your business is failing. Get buy-in across the management team for improvement programs. Those improvements won't happen unless the entire team understands the problems and commits to changing them.
4. Competitive Complacency
Remaining competitive is a crucial element to running a successful, sustainable business. This involves keeping a very close eye on market developments, and regularly assessing and learning from your competitors and customers.
Markets and technologies change at a rapid pace. If your business isn't following its market and competition closely, it's setting itself up for failure. When a business has experienced a period of success, it's all too easy for complacency to set in. Then the cracks begin to show, then soon after the signs your business is failing. Before you know it, you've been left behind as a victim of disruptive change – ignore the lessons ofKodak and Blockbuster at your peril.
Solution:
Know your competitors. Know your customers. Innovate and differentiate
Understanding what your competitors are doing can rescue your business. Analyse their products and services – what value-added benefits are they providing? What are you doing better, and what are they ahead of you on?
Keep innovating. You don't have to be the first adopter of new trends and technologies, but you have to remain relevant to survive. Keep on top of changing demands, and move with the times.
Speak to your customers. They're the most important source of information you can find. Get regular feedback and adapt your business to stay ahead of your competition. As Eric Wagner, serial entrepreneur puts it: "Your customer holds the key to your success deep in their pain, behavior, dreams, values and the jobs they are trying to accomplish."
5. Dry Customer Pipeline
Struggling to convert prospects? Lacking repeat business? According to business author Iain MacKenzie, the earliest signs your business is failing is a lack of new customers for six to twelve months. MacKenzie says "Existing customers drift away for a variety of reasons over the years and if you are not connecting with new ones you are already going out of business".
Solution:
Examine your sales procedures and your proposition. For relatively little cost, you can remedy the problems - if you take the time to understand where you're going right, and where you're going wrong.
Connect with your customers. Failure to do this adequately can be a root cause of many issues within a business. Everything stems from aligning your business with customer needs. If your prospects are not convinced, perhaps it's time to reassess your offering and how you communicate it.
Are you marketing your business correctly? Follow a customer needs-based proposition model. Make sure your value proposition is clear, concise and compelling.
6. High Employee Turnover
High employee turnover is a clear sign that there is dissatisfaction with the culture and direction of the business. It's a vote of no confidence in your management and strategy. On the other hand, constant restructuring is often a response to a lack of a clear and focused business strategy.
Constant employee churn creates confusion and a myopic view that can distract your business from the primary goal – serving its customers. According to Tara Blyth, facilitator in theUniversity of Florida's 'Essentials of Business' program, "organizations with high turnover tend to have lower than average customer satisfaction and loyalty. Satisfied, long-term employees create satisfied, long-term customers."
Blyth lists the three main causes of high employee turnover as:
• Poor management
• Poor hiring decisions
• Failure to meet employee expectations
If your business is experiencing a high employee turnover, it's time to run an HR health assessment.
Solution:
Compensation. Leadership. Innovation. Communication
Reassess how you choose to hire people, and how you connect with the needs of your employees. Does the culture in your business facilitate employee engagement? Are employee opinions encouraged and appreciated?
Are you providing the tools to allow people to do their job? Are you an innovative company to work for? Younger employees particularly value being able to use modern technology, and staying on the cutting edge of the market.
Don't automatically blame your employees if your business is not performing as well as it should. There may be other endemic issues that need addressing. Employee churn in the face of other difficulties can spell deeper trouble for a struggling business.
7. Lack of financial clarity
When a business is beginning to struggle, one of the first signs your business is failing can be a lack of clarity around financial performance.
A 'head-in-the-sand' approach to business numbers can be indicative of problems lurking underneath. Business owners that are experiencing financial difficulties also spend less of their time maintaining books and records.
Solution:
Put procedures in place to maintain adequate financial records. Detailed cash flow forecasts and business plans must be established to ensure that business owners and leaders can make informed decisions. If you need to, then outsource for a financial expert.
Keeping a firm grip on cash flow, cost and revenue projections will maximise the chances for business survival. As the saying goes, a business that fails to plan, plans to fail.
About Pay4
Pay4 offers a revolving credit facility from £50K to £1m+ for growing UK Business to pay for any goods or services. The facility isn't secured against business assets, so works well alongside other finance. There are no setup costs, no administration costs and no non-utilisation fees. Funding is accessed by paying supplier invoices via an online platform.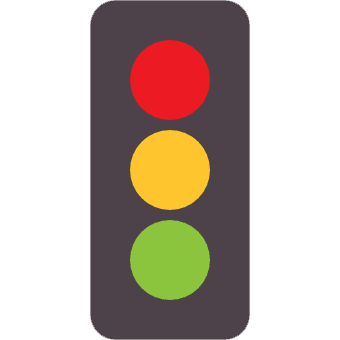 Find your business
funding