Four ways to avoid business growing pains
Date
21st November 2017
//
Author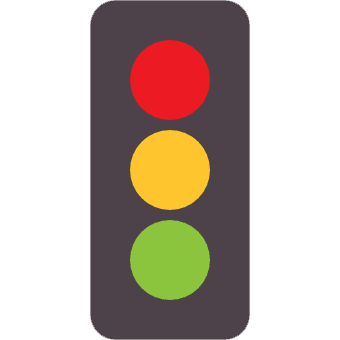 Find your business
funding
'Remember that innovation is an instinct. Harnessed and cultivated successfully, it can grant a more efficient use of resources, instil a proactive mindset and produce results that keep an organisation supple as it grows.'
From launching new products to securing deals and winning new investment, growing an organisation is what business owners do. While it's great to get excited about growth, things have to be done in the right way to avoid business growing pains. Failure to grow strategically can overstretch resources, complicate processes and frustrate, or even reverse, that hard-earned progress.
Here are four ways growth can pressurise business owners into making the wrong decisions, and the measures you can take to simplify processes, nurture productivity and future-proof your organisation as it scales.
1. Maverick, move over!
In a medium-sized enterprise, entrepreneurs often improvise as they navigate the sometimes-unknown waters of business growth. This small-business, maverick approach can be dangerous.
Say there's a surge in demand for your leading product. The maverick ratchets up deadlines to meet bigger targets in less time; they might bust a few heads – bosses have even been known to lose their temper when it's make-or-break.
Impressive calls may win short-term gains, but at what cost to the welfare of the organisation, to say nothing of your popularity? Ultimately, over-zealous demands disrupt protocols and undermine the authority of those below you. This is not the way to go.
Solution
When operations look set to escalate, step back. Consult with others about what this opportunity could do for your business. More specifically, what elements of the organisation does this growth invite you to improve?
Promises to meet unrealistic targets could be replaced by shoring up the production chain to accommodate a steadier uplift in unit numbers. Maybe new software could make processes simpler and more efficient? A larger workforce may be the answer; if so, do you have the premises and physical infrastructure to accommodate them? Prospective growth could open up new opportunities for investors that would give you more options, so why not pick up the phone?
When chances come along, think about the shape you need the business to be in in two, three or five years' time. Strategise the present to make a longer term future as manageable as possible.
2. Intelligent innovation
All too often, signs of expansion are subtle and pass us by every day. A disgruntled customer is no big news, but it presents a crucial opportunity to improve relations; a bad review could lead to lost custom and damaged market reputation.
If managers find themselves continually stepping in to help pacify such a situation, maybe a few innovations are in order to avoid more business growing pains – could another member of staff have dealt with the problem so that the manager's time and energy are put to better use elsewhere?
Strong managers are always on the lookout for innovative ways to improve life at work, but strong companies enable their workers to do the same.
Solution
The future-conscious organisation takes on the feel of a lab as opposed to a factory. For example, you could have staff members take the customer journey through the purchase process; they'll take notes on their experiences and collaborate, thinking of creative ways in which the flow could be improved.
The process should be enjoyable and relatively informal, as people throw in fresh ideas without having any fears of retribution. Through incremental trial and error the firm can fine-tune the customer journey, while staff are empowered to become more involved with their roles.
Innovation is complemented when a variety of perspectives come together, so think about the diversity of your workforce. As an organisation, you are strengthened and better informed by employees from a multitude of backgrounds, with varied passions, educations and skills.
Remember that innovation is an instinct. Harnessed and cultivated successfully, it can grant a more efficient use of resources, instil a proactive mindset and produce results that keep an organisation supple as it grows.
3. Work/life fit
All business owners want to get the most out of their workers, but in this digital era, the question should really be: are you giving the most?
Let's look at the millennials – a key demographic considering that they'll account for half the global workforce by 2020. Growing up in the shadows of 9/11 and the world economic crisis seven years later, those born between 1980 and 2000 prioritise their own welfare before that of the organisations for which they work, and favour experiential rather than material gain.
They are unsuited to traditional business hierarchies, schedules and rewards systems. Unlike their professional predecessors, millennials need regular feedback and variety. If one firm doesn't come up with the goods, they're more than happy to find one that will.
Solution
To scale with the long-term health of the company in mind, the millennial way should inform a wider strategy that develops the employee experience.
Laptops, smartphones and tablets – standard tools of daily life – are among the devices that can be used to support flexible working, which is important to 95 percent of millennials.
As Fleur Bothwick, EMIEIA Director for Diversity and Inclusiveness at EY observes: "Introducing working from home options needs sensible policies and long-term planning," but done successfully, remote working options can improve work/life balance, lower worker stress levels and reduce turnover.
To enhance employee experience, UK digital consultancy Stickyeyes offers free massages to workers and hosts "Free Food Friday" – a non-pay bar at the end of the week. While workers at ethical juice company, Innocent Smoothies, complete a detailed questionnaire at the end of each quarter relating to how happy they are at work. It's not rocket science: staff have a say and the business listens.
"We were getting feedback about our working hours," says Jane Marsh, head of people, at Innocent. "Employees were expected to finish work at 6pm. They wanted to leave at 5:30pm, and we changed it," she says.
Google take it to the next level, giving workers free ice cream, lifts to the office, nap areas, and even help to do their laundry.
It's pretty unlikely that your business will be able to go to these lengths, but it's important to know why Google does this. As professor Andrew Oswald at the University of Warwick concludes, happy people are 12 percent more productive than 'normal' people. In the drive to optimise organisational performance, you need to be doing all you can to take care of your most important asset: your staff.
4. Dynamically driven
You are in your position as a business owner because you've always reacted intelligently to your surroundings and strived to create a better world.
But growth is a double-edged sword, and it's easy for managers to grab at the nearest answer, when they should focus more on aligning the business plan with what's going around them.
Solution
Reach out across the personnel network at your disposal, and communicate so that you can anticipate problem areas. Can your suppliers accommodate both current and long-term demands, and could contracts be renegotiated to save time and money? Training and development of employees should be an ongoing concern; their skills are vital as the business flourishes. Are their tools fully adapted to current technologies?
It's fantastic to keep looking up, to dream and achieve big, but the message here is to stay wise and to question. Look up, down and all around, always future-proofing so that the company can deal with the success it deserves and not be stifled by business growing pains.
Keep it smart, keep it simple, and remember: you got this!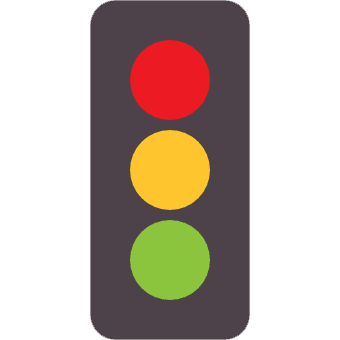 Find your business
funding