Preparing your small business for sale or investment - ABF
Date
16th February 2020
//
Author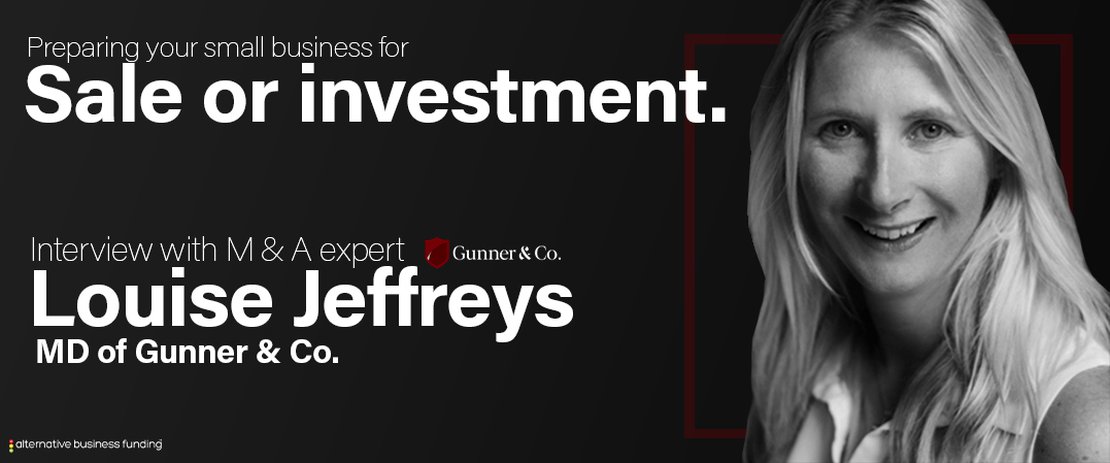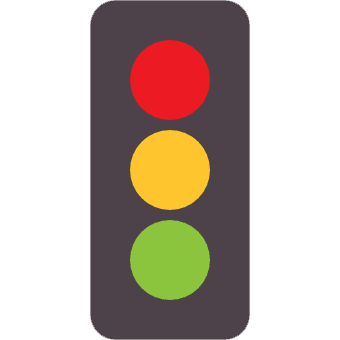 Find your business
funding
Interview with M & A expert Louise Jeffreys - MD of Gunner & Co.
Just like a homeowner seeking to sell their property, a business owner with their sights set on selling up or securing investment should be actively focusing on making their company as attractive as possible. The more appealing you make your business to prospective buyers or investors, the higher the value your company will achieve.
For the homeowner, that means a spring clean like no other. For a business owner, the task ahead is not dissimilar. Whether for a large project or capital development, the key to successful fundraising is preparedness. But what does that look like in practice?
To get a better idea of what the process should involve, we spoke to Louise Jeffreys, the Managing Director at Gunner & Co.
Working with Financial Services Companies to forward-plan for mergers, acquisitions and disposals, Gunner & Co. help individuals and businesses to understand their aspirations and map out the best strategies in line with market conditions. Bringing extensive experience in corporate transactions through her work at Gunner & Co., Louise was able to share with us some first-hand knowledge and valuable insight on the elements you need before putting your business on the market.
How best can a small business prepare for investment?
Establishing a robust framework for reporting and analytics is fundamental to preparing your business for sale or investment. If someone wants to buy or invest in your business, they'll be looking for key signs that it's well run from both an operational and a financial standpoint. This in mind, the need to articulate and demonstrate profitability, cost-base and market opportunity could not be greater. Naturally, the expectations around profitability will depend on the nature of the business and its stage in the life cycle.
For instance, if you were heading up a well-established firm like those I deal with in the Financial Services sector, buyers would be seeking evidence of long-term profitability. If you were a start-up founder seeking investment it might be acceptable that you don't have significant profit – nevertheless, you would still be expected to have clarity of the proposition, the market opportunity and the size of the prize. If it's too small a niche, that would be a concern for potential investors. On the other hand, too vast a market could be equally problematic from an investors perspective.
While a brilliant idea was likely the starting point of your business, prospective buyers and investors want to see evidence that the idea has been built, tested and perfected; they want to see a plan that places the idea, strategy and actualities into a clear framework for the next phase of growth.
What will an investor look for in a small business?
No matter the industry you operate in or the current size of your company, the underlying theme for buyers and investors will be ROI. Your buyer may have specific criteria and motivations; they may have products they can add or offer to the existing client-base which might be their route to a healthy return.
In our industry, the metric that investors will typically be interested in is profitability per unit. We buy and sell private client businesses, so profitability in their case is defined by the volume and value of contracts. Again, this will depend on the nature of your business but also the motivation of the investors themselves and what they hope to achieve from the transaction.
Even for those not looking for immediate exit or investment, regularly putting these metrics under the microscope leads to improved efficiency in the business.
Where can you look for funding/investment? 
The avenues for funding will ultimately depend on the amount you're looking to secure. For smaller amounts sitting in the hundreds of thousands, you're more likely to work with your bank for a business loan. Once you move on from needing hundreds to millions, you might start to look at commercial banks specifically lending for investment. The next level up is Private Equity and Venture Capital funding, whereby an investment firm will buy a percentage of the company to take a controlling interest in it with the intention of profiting upon the exit. While PEs will use a mixture of debt and equity to achieve this, usually in a leveraged buyout, a VC will predominantly use equity.
What are the pitfalls when preparing your business for sale/investment?
For entrepreneurs seeking investment, one of the major and most common pitfalls can be extreme optimism coupled with a lack of focus.
Another pitfall that can cost your business is not knowing your numbers. When I used to run marketing teams, every penny we spent was meticulously tracked and measured against returns – we knew what was working and what wasn't and made a point of knowing 'why.' For buyers and investors, wasteful spend is understandably off-putting, as is a business owner who doesn't have a clear grasp on profitability, since it shows a lack of proximity with the strategy.
In the early days, it's natural for start-up founders to don too many hats in the day-to-day running of the company. It's also perfectly normal for founders to feel more comfortable in the designing and development of their ideas as opposed to the devising of a long-term strategy for profitability. Working 'on' your business and working 'in' your business are very different things: when the daily pressures and operational concerns take priority, the former can suffer without sustained focus. 
There is also a taxation element to take into account when selling a business; owners need to understand and have a clear grasp on where they stand from a taxation perspective. This links on to a larger point about knowing the legal process of selling a business prior to putting it on the market. If it is to be a successful and lucrative transaction, business owners need a good corporate advisor who can guide them through the process and help them understand what is needed, from documentation to due diligence.
How do you know you're ready to seek investment?
I think the starting point is having a very well evidenced business plan. If you've got absolute clarity on the size of the prize; if your vision for the growth of the business is demonstrated in a detailed plan; if you're confident on how you're going to generate a return that will be over and above the cost of borrowing and know the exact elements you will need to achieve this – be it people, products or marketing – that's when you're ready.
That's where the analytics and the need for a sense-checked business plan come in. It needs to be believable and have the facts and figures to back it up. If you can see that the only thing stopping you from succeeding is money, that's a sign that it's time to seek funding.
Take a look at the difference between Cash and Profit and balancing your Business Growth opportunity with a hit on costs.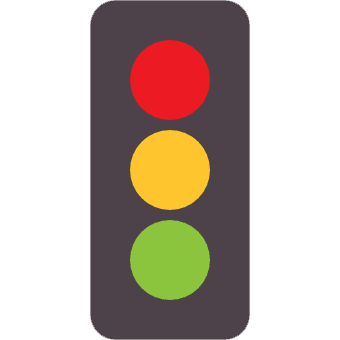 Find your business
funding