County Down Developments
Date
21st February 2019
//
Author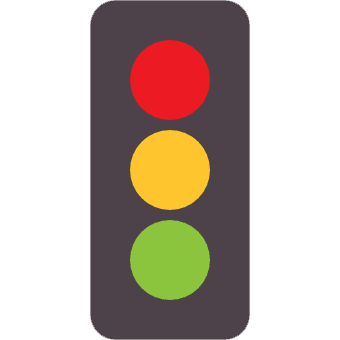 Find your business
funding
According to Michael Carnduff: "Small construction firms need the funding from Peer-to-Peer (P2P) lenders to ensure growth in Northern Ireland. It's critical!"
Carnduff looks proudly over a nine-acre plot of land in Bangor, on the coast just to the North East of Belfast. In 2017 he, along with County Down Developments' Co-Founder Albert McCann, bought the land for just £66,000. The same plot had been worth £240,000 before the 2008 financial crash. As they look-on, the foundations for four luxury apartments are being completed.
At the heart of the project is the largest sum of P2P funding provided to date through the UK Government's Bank Referral Scheme. It ensures any business unsuccessful in applying for bank finance, is then automatically offered a referral to government-designated funding platforms. If the business agrees to the referral, its details are passed to the platforms.
So, although County Down were turned down for a loan by their bank, Barclays, they were offered a referral to the three funding platforms. The pair agreed to a referral, and subsequently pursued their funding search with the Alternative Business Funding (ABF) platform and were offered a loan facility of £250,000 by Blend Network.
Embracing the alternative
The County Down Directors were surprised by the way the funding came about. "Although both Albert and I have almost 60 years of combined experience in the construction industry, the company itself was new, so unfortunately, we didn't meet Barclay's strict funding criteria of having a minimum of six projects or four-to-five years' construction experience under our belts," explains Carnduff. "Initially, we were shocked that they wouldn't consider a loan, but pleasantly surprised when, because of the Referral Scheme, they pointed us towards the funding platforms."
The two Directors went online: "We were expecting crazy interest rates in the region of 35%, but we were wrong," confesses McCann. "The ABF portal, with its 'traffic light' system, was easy to use and Blend Network came up as a potential funder at a sensible rate. The process of arranging the loan itself was smooth, although we had done a lot of the due diligence in putting the initial loan request together for Barclays. We've learnt in recent years that comprehensive due diligence is critical for any funding request."
A flexible solution
The most important aspect of the arrangement was the flexibility. Blend Network agreed a 12% interest rate based on a gradual draw-down of the money over an 18-month period. The draw-down would be on an 'as required' basis. This helped to pay architects, HR Jess, and Marrac Design – both of whom were instrumental in the initial due diligence and, latterly, the construction project itself. Once underway, County Down's building contractor, Blue Sky Developments, was also guaranteed payment from the moment its team was on site.
According to Carnduff: "The structure of the loan means we can pay our architect, contractors and suppliers on time. We can even leave money on deposit every month, which allows us to negotiate supplier discounts too."
In fact, the work is progressing so rapidly, that County Down is drawing down the money faster than expected. Equally, the whole project is set to be completed at the end of June and come in well under budget. "Because of the funding structure, we've been able to plan effectively, had no downtime and the project is likely to be finished well ahead of schedule."
With initial forecasts of a development cost of £316,000 including purchase of the site, and the four apartments likely to fetch in the region of £115,000-120,000, County Down is looking at a healthy return of more than £100,000 on its investment.
Onwards and upwards
Because the loan was a fixed sum, the underspend means McCann and Carnduff already have their sights on a second project and know they have a deposit available to secure the site. More importantly, they can go back to Blend Network for further support on their next build. "The relationship with Blend Network grew really quickly," says McCann. "Because this was our first time borrowing, there was a bit of paperwork. But, once you're on the system you don't have to go through the red tape again. They know who you are and the relationship is built. The fact that this is the biggest bank-referred Peer-to-Peer loan to date makes us pioneers and that's how we want to be seen by our house-buyers and our suppliers."
This positive approach is echoed by Blend Network's CEO, Yann Murciano: "We're delighted to have given County Down Developments access to such a landmark deal in the UK. We're also very proud to be pioneering an initiative where Peer-to-Peer platforms and large institutions such as Barclays can help SME property developers. This is huge for our market and is taking Peer-to-Peer Lending to the next level."
Blend Network also recognises that it is in a different position from the banks: "Currently, the banks understandably want to take almost zero risk – as Peer-to-Peer lenders, we can provide access to loans that offer an excellent balance between risk and reward and, in the case of developers, can be backed by the properties themselves," Murciano states.
Blend Network lends anywhere in the UK, except London. This is a deliberate strategy, as is its positive attitude to SME property developers and construction companies: "We like working with the developers because they offer security and this could be a positive area for growth," says Murciano. "It's win-win: the more we fund, the more the sector grows. Growth has been driven by the North of England in recent times and this has now provided a boost to Northern Ireland."
Lofty ambitions
The County Down Developments Directors are looking at a bright future. With a list of potential buyers for the Bangor apartments already growing, McCann and Carnduff are encouraged and ambitious: "We want to be the builders of bespoke, high-quality, ultra-modern homes. We have architects that think beyond the 'norm' and high-standard contractors. That means we can build houses that we would want to live in ourselves," says Carnduff with a smile.
McCann adds: "House prices are rising and sales are strong across almost the whole of Northern Ireland. It's our goal to build more here and also on the mainland. We want to move forward and grow and Blend Network, through ABF, is definitely the funding solution that will help us achieve that."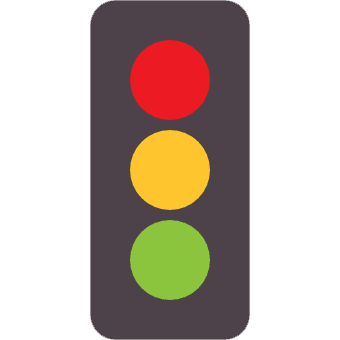 Find your business
funding