Why wait for customers to pay you?
Red

Once considered to be a poor reflection of a business – not any more

Amber

Outsourcing your sales ledger could have an impact on your customer relationships but this doesn't have to be part of your invoice finance agreement

Green

A great option if you want to get your hands on your income early. Ideal if your business is fast-growing
Invoice finance, factoring and discounting can give your cash flow a healthy boost and you don't have to wait until your customers pay.
My cash flow is not as good as it could be
Let me guess: you need finance for some reason but you're stuck waiting for customers to pay invoices? We should have a talk about invoice finance, another popular alternative funding model for small businesses.
Tell me more about invoice finance, invoice factoring and invoice discounting.
There are two main kinds of invoice finance: factoring and invoice discounting.
With factoring a finance company essentially manages your sales ledger and collects the money your customers owe you against outstanding invoices. You get a percentage of the total value of the invoice (often around 85 per cent) and then the remainder when the invoice is paid. In turn you pay interest - called a 'discount charge' - to the finance company and typically a service charge, based on turnover.
Factoring makes sense. What is invoice discounting?
The big difference with invoice discounting is that the finance company won't manage your sales ledger, you do.
They lend you a percentage of the total money owed on your outstanding invoices. When your customers pay the invoices, the money goes to the finance company thereby paying off your debt and you then get the residue from that invoice. This continues with you borrowing further funds against future invoices.
What are the advantages of factory and invoice discounting?
The biggest advantage with both kinds of invoice finance is that your cash flow gets a healthy boost and you don't need to wait until your customers pay. You can make sure that your suppliers get paid on time. You might even be able to negotiate a discount for paying them 'early'.
One of the things people like about factoring in particular is that your sales ledger is taken care of as the finance company is running it for you. Given they have a vested interest in recovering the money your customers owe, they may also be prepared to check the credit of future customers so they're satisfied they can pay, which reduces the risk of invoices going unpaid.
Why does invoice finance help them a growing business?
You need to pay your suppliers after 14 days but your customers are paying you after 30 days. That's a cash flow problem which isn't going to go away and with a growing turnover, is only going to get worse. Invoice finance recognises this and is able to carry on growing in direct relation to the amount that you are owed.
What are the downsides of invoice financing?
Clearly the invoice financing companies want to make their money so you'll pay interest on the amount owed at any time, and usually a service charge as well. As always, make sure you read the small print and do your sums first. You will clearly sacrifice some profit.
Be aware that invoice financing is primarily designed for "business to business". If you customers are predominantly members of the public you will probably have to look elsewhere.
As your invoices are committed to the finance company you may find it more difficult to find other sources of business funding, as part of your potential collateral is effectively unavailable.
Is there anything else I need to know about invoice finance, factoring or discounting?
Let's talk about factoring again. While it may be tempting to outsource the management of your sales ledger to a third party you should think about how this affects your relationship with your customers.
The fact that a third party is managing your ledger and is trying to recover monies may affect how your customers perceive your business, especially if the company is seen as being "pushy". You have built a relationship with your customers which you, and them, value.
In contrast, one of the benefits of invoice discounting is that your customers need never know as the financing arrangement can be made confidential. As far as your customers are concerned, they are still dealing directly with you.
While you obviously have extra leg work to do compared to a factoring arrangement, you will still manage your own sales ledger – and control the relationship with your customers.
Another potential benefit I should mention, is that it can be cost effective to insure against bad debts as part of your invoice finance package
It is also possible to finance single invoices, rather than an ongoing arrangement to fund all of your invoices - this can be really handy if you have a specific or one-off need.
Or you may choose invoice discounting, manage the customer relationship while still receiving the value of the invoices from your partner.
Useful link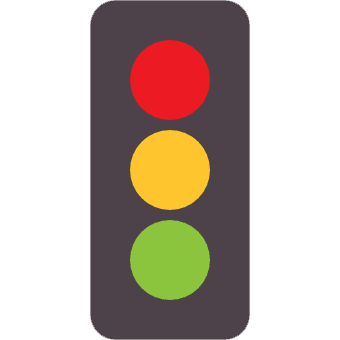 Find your business
funding
Other Types of Funding Links